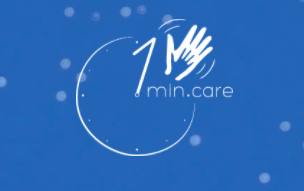 Since the onset of COVID-19, people around the world have been showing their gratitude and respect for nurses and health-workers with applause, creating a moment for communities to come together and make noise for nurses.
In 2018, 1min.care was launched with the aim of supporting and strengthening the profile of nurses worldwide with global applause for nurses. The goal is to incite an encouraging, moving and uplifting wave of applause to recognise the importance of nurses and unite the global community in this cause.
"1min.care has been asking people to clap for nurses and calls on each and everyone to support nurses worldwide: let this wave of applause become a petition for increased investment in nursing, then our applause will fulfill its true purpose," explained Liesel Schaeben, 1min.care.
1min.care asks people to dedicate 60 seconds of applause to nurses worldwide. To take part, film your applause and upload it to www.1min.care and your social media platforms. Tag @1mincare or use the hashtag #1mincare to have your video shared on the 1min.care Facebook, Twitter, Instagram and YouTube channels.
To learn more about 1min.care, click here.