31,112 nurses and midwives from 804 employers in 79 countries have accepted the Nightingale Challenge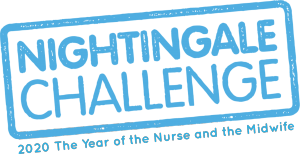 Welcome to the Nightingale Challenge
To celebrate 2020 as the Year of the Nurse and the Midwife, the Nightingale Challenge aimed to equip and empower the next generation of nurses and midwives as leaders, practitioners and advocates in health.
Nightingale Challenge to become the "Nursing Now Challenge"
June 2021 will mark a new beginning for the Nightingale Challenge as it becomes the "Nursing Now Challenge", under the continued leadership of Professor Lisa Bayliss-Pratt at Coventry University, in partnership with The Burdett Trust for Nursing.
The Nursing Now Challenge (NNC) will carry forward the ambitious mandate of the Nightingale Challenge, and will work with health employers around the world to create leadership development opportunities for 100,000 nurses and midwives in more than 150 countries by the end of 2022.
Read more here.