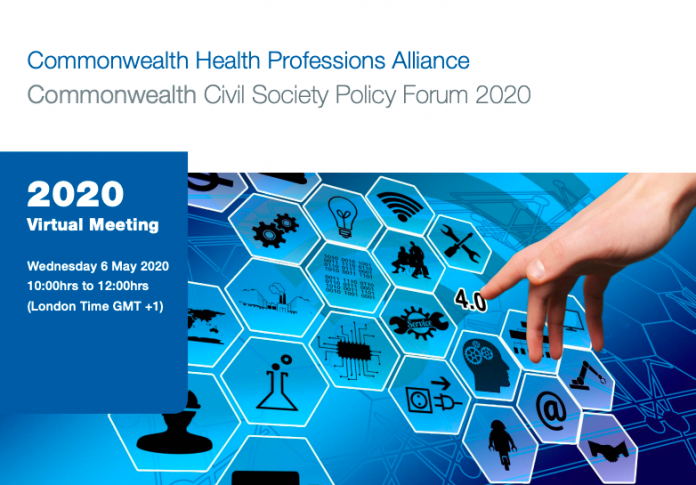 Due to social distancing and travel restrictions currently in place across Commonwealth countries as a result of the COVID-19 pandemic, the 2020 Commonwealth Civil Society Policy Forum will be held as a digital forum.
The title of the forum is: Strengthening health systems with digital technologies in the midst of the COVID-19 pandemic to ensure universal health coverage
The date is Wednesday 6 May 2020. The time is 10:00 to 12:00 London time. REGISTRATION IS ESSENTIAL. Please click below to register: https://us02web.zoom.us/meeting/register/tZ0lcOqgpjstEtT11SG8-Gd5JNLPZMpIp4-x
The Secretary General of the Commonwealth, the Rt Hon Patricia Scotland QC and the Director General of the Commonwealth Foundation, Dr Anne Gallagher, will open the forum with welcome remarks. The keynote speakers are WHO Chief Scientific Officer, Dr Soumya Swaminathan, and Professor Vajira Dissanayake, Founder, Commonwealth Digital Health Initiative. The forum includes a Roundtable with speakers representing front line health professionals responding to the COVID-19 pandemic. The Roundtable will be moderated by Dr Ashley McKimm from the British Medical Journal.