The World Health Organization has designated 2020 as the International Year of the Nurse and the Midwife; a time to celebrate but also the time to strategically use our collective voice to raise the profile of nurses and advance our profession. 
Understandably, some of you may feel resistance to this call to action, after all, how can we expect nurses to "raise the profile of nurses and advance the profession" when often times, nurses don't even have a proper break to eat or use the bathroom! 
But you know what, if we don't act, and act NOW, nothing will ever change. No one is coming to save the nursing profession from the burnout, exhaustion, staffing crisis & nursing shortage, from the violence and bullying, budget cuts and all the other threats to our profession.  
Only we can save ourselves. And that can only happen when we decide enough is enough. We must decide that this is the year, we use our collective voice to shout our value to the world, to introduce innovative and revolutionary ideas into healthcare, and to advocate for our patients and our profession. We must decide, this is when we take back our power and shed the "just" a nurse mentality to claim our position as leaders, and in doing so, change our profession. 
This year, 2020, the Year of the Nurse and the Midwife, you have the power to decide:
Is this the year that everything changes? 

Is this the year that we finally say, enough is enough, and break through the status quo? 

Is this the year that you, yes, each one of you, decide that you are tired of just complaining and actually put in the work to make a change? 
Because the truth is, it is up to us. And nothing changes if no one changes. 
There's a movement happening, and it needs you. We are stronger together. Come join us as we disrupt the status quo and evolve our profession. It's time, it's our time. We're stronger together, so let's get started.
To learn more about how we can use 2020 to lead our profession forward, visit http://nurseleaders.ca/2020Nurse to opt-in for a free 3-part video series.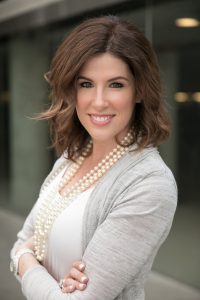 Amy Deagle MScN BN RN, is the founder & CEO of the International Network of Nurse Leaders. As a nurse with a passion for leadership, Amy discovered the nursing profession creates unique opportunities to practice leadership every day. From the bedside to the boardroom, she believes every nurse is a leader, but only good leadership creates positive change. Through the Shift Change Podcast and NurseLeaders.ca, Amy is on a mission to lead the profession into the future — stronger and healthier than ever before.