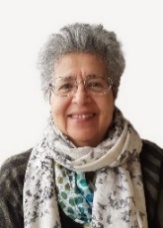 The Africa Action Network for Nurses and Nurse-Midwives has announced that one of their founding members,  Fadwa Ahmed Affara RGN, MA, MSc, MEd, has received the 2020  Princess Srinagarindra Award, for recognition of her outstanding achievements in the area of nursing regulation for quality nursing improvement, people's safety, and policy formulation.
The international award, one of the 'Nursing Nobels', recognises an individual registered
nurse or registered midwife or group of registered nurses or group of registered midwives
who have made a significant contribution, through direct care, research, education or
management, within the nursing or midwifery profession and/or for the development of the
nursing or midwifery profession.
Fadwa A Affara is a Nurse/Midwife expert and international consultant. Previously she was Consultant for the International Council of Nurses, the Certification Commission of the American Nurses Credentialing Centre, and consultant for the World Health Organization, many governments particularly in Africa and the Middle East, and other health-related NGOs.
"I am deeply privileged to have been chosen to receive the prestigious Princess
Srinagarindra Award. I accept the award with much honour and treasure it all the
more as it is a recognition from my professional peers. I thank C3 Collaborating for
Health who nominated me, for their belief in my contribution to advancing nursing
internationally," stated Fadwa Affara.
The Princess Srinagarindra Award Foundation was established in 2000, in commemoration of the Centenary Birthday Anniversary of Her Royal Highness The Late Princess Srinagarindra Mahidol of Thailand, in recognition of her exemplary contribution toward progress and advancement in the field of Nursing and Social Services.
For more information see here