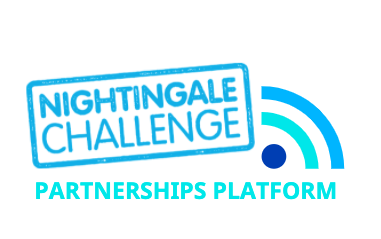 This blog was written by Nightingale Challenge fellow and registered nurse, Matt Daley
The Nightingale Challenge Partnerships Platform (NCPP) facilitates the development of collaborative relationships between participating Nightingale Challenge organisations as well as other health employers. 
Accessible on Facebook, this digital community allows healthcare employers and organisations to connect, form, and strengthen new and existing partnerships, allowing easier engagement and conversation between global members of the Nightingale Challenge and a community of practice among Nightingale Challenge employers to develop. The partnerships facilitated by the NCPP provide the opportunity to create lasting relationships between organisations through the sharing of different perspectives and experiences of practice and culture. 
One of the greatest assets of the Nightingale Challenge is its global community and the opportunity this provides to build and nurture relationships among the international nursing and midwifery community, share knowledge and learn from health employers around the world.  
Global collaboration in health is key to addressing and engaging with the challenges that are presented to us all. This year's State of the World's Nursing report highlights key areas of concern in nursing workforce capacity to meet the demands of today's health challenges:, the need to invest in recruitment, education, work conditions, and leadership of nurses. 
The global nursing profession has risen to the challenge of COVID-19 but the experience has brought into sharper focus the need for increased and sustained investment in the profession. Expanding our networks, through partnerships and collaboration, provides opportunities to share and accelerate experience, ideas, and innovations that can help to shape a future for nursing in today's interconnected world. 
To date, the Nightingale Challenge has facilitated partnerships between over 90 organisations, resulting in 48 partnerships, with some organisations choosing to work with multiple partners. Employers from every region have chosen to be a part of this platform and benefit from the experiences of colleagues worldwide. Partners can be found locally, regionally, or globally with the support of the Nightingale Challenge. 
The intended purpose of the partnerships that are established through the NCPP is to develop the relationships formed between Nightingale Challenge participating employers, early-career nurses and midwives and the many other organisations engaged in the Nightingale Challenge and facilitate collaboration. The partnerships build on the existing global social movement and offer the opportunity for organisations to share knowledge, experience, and resources. To date, partnered organisations have worked together to initiate research, develop plans to lobby policymakers, support nurses and midwives, and inspire them to engage with the future of their profession by raising the profile and status of nursing and midwifery worldwide..
With the onset of the COVID-19 pandemic, many Nightingale Challenge organisations were forced to postpone their planned activities. However, some were able to continue during this time by adapting their plans and connected with other organisations to share their experiences and best practices.  One example of such a partnership is between Bradford District Care NHS Foundation Trust and the Clinical Nursing Society of Kenya who have successfully established a partnership that has allowed them to develop and share early-career nursing preceptorship resources, knowledge, and experience. They have also established a mentoring scheme and identified opportunities for further collaboration.
Northampton General Hospital NHS Trust and Wuhan General Hospital, China have been in regular contact since 2020 and have continued to share experience and knowledge throughout the year. Information and experience was shared on infection and prevention control, as well as strategies to ensure the well-being and adequate support for nursing staff, including the development of flexibility and resilience of early-career nurses.
I hope that by offering the possibility of creating a partnership within this global community, organisations will overcome shared challenges and will grow together, providing development opportunities for early-career nurses and midwives where investment and empowerment have previously been scarce. 
Throughout the COVID-19 pandemic, the global community of nurses and midwives has experienced the same challenges and have come together as a profession to support one another.  I hope this continues through the space provided by the NCPP and that health care organisations continue to work together to improve support for their early-career nurses and midwives, with the ultimate goal of improving the quality of care for all.