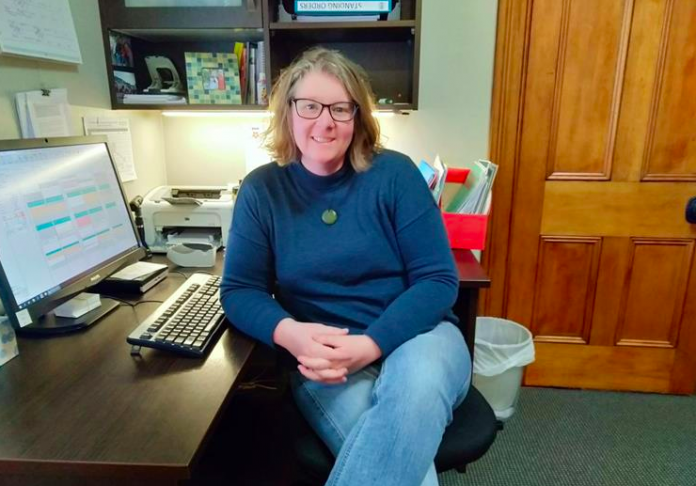 This article was originally posted on the Wintec website. You can access it here. 
When Kim Carter graduated from Wintec in 1989, prospects for nurses in New Zealand were dire due to a national hiring freeze and nursing strikes taking place around the country. This contrasted with a global nursing shortage around the world. This motivated nurse now co-owns a GP practice in Temuka.
"After graduating, I applied to almost every hospital and rest home in New Zealand but couldn't get work – along with most of my classmates. Then I saw an advertisement in the Waikato Times offering graduate nursing positions in a Sydney Hospital. I applied and was soon on my way to Sydney with 70 other Kiwi nurses."The nurses became part of a graduate nursing programme where they completed two six-month placements, spent one day a week undertaking professional development and clinical learning whilst also receiving valuable supervision and mentoring.

"When I look back, I was extraordinarily lucky. At the time, there was nothing like it in New Zealand and it really was an excellent start to my nursing career."

She spent two years in Sydney before her next move. With the global nursing shortage still occurring, American hospitals were recruiting Australian and New Zealand nurses at an expo that Carter attended.

"On the spot I was offered a nursing job in Hawaii and I flew there with a plane full of nurses where we were hosted for a week while we studied up on American nursing. We were then flown to San Francisco to sit exams and back to Australia to wait for our exam results."

She passed the exam and eight weeks later was back on a plane to Hawaii.

"It really was an incredible opportunity. It paid well, and we could choose what speciality to nurse in and choose our own shifts. We were each given our own fully furnished one-bedroom apartment and were transported to and from work."

She spent two years nursing in Hawaii and before transferring elsewhere in the United States to work another five years. After nine years working overseas, she returned home to New Zealand to spend time with her sick grandmother and a nursing position at Waikato Hospital, working in the surgical ward before successfully applying for a charge nurse role.

Not one to shy away from an opportunity, Carter went on to become Clinical Nurse Director at Middlemore and then moved south to be Director of Nursing at South Canterbury DHB.

"I enjoyed both those roles, but I missed hands-on nursing so took a summer off to decide what to do next. A friend recommended I try working in a GP practice as that was an area I'd never worked in so I gave it a go and before morning tea on my first day I had fallen in love with nursing in general practice."

For five years, she worked part-time in the GP practice in Geraldine, covering shifts and doing some consulting work on the side.

"I realised that there was no reason I couldn't own and run a GP practice myself. I fundamentally believe it takes both doctors and nurses working together to achieve the best possible care for patients so I approached a GP I had a great relationship with, and we bought a rural GP practice in Temuka."

Wood Street Surgery opened in Temuka in September 2010 and by the end of its first year had enrolled 800 additional patients.

"We had lots of patients follow us from the Geraldine practice and I thought everyone was following Kirsty – the GP and my business partner. It was such a revelation when a patient first told me that they had moved to Wood Street because of me. For the first time, I felt like I was doing something truly meaningful."

Looking after patients' health needs is a strong motivation for Carter, who sees patients four days a week. As co-owner and co-director, she also manages staff, financial and HR matters to ensure the business runs smoothly.

"It wasn't always easy. When we opened, I didn't know any other nurses who owned GP practices, so I didn't have anyone in the same position to talk to."

"In my career I've put my hands up for things even if I wasn't completely ready. I always trusted my nursing skill set to make it work. I've applied for many jobs that I didn't get. You can't let yourself get knocked down and you don't know what opportunities will arise through putting yourself out there. As a nurse you shouldn't be afraid to change what you specialise in and try new things."

This year, 2020 is the Year of the Nurse and the Midwife. This story is part of a series where nurses and midwives who have graduated from or worked with Wintec tell their stories.