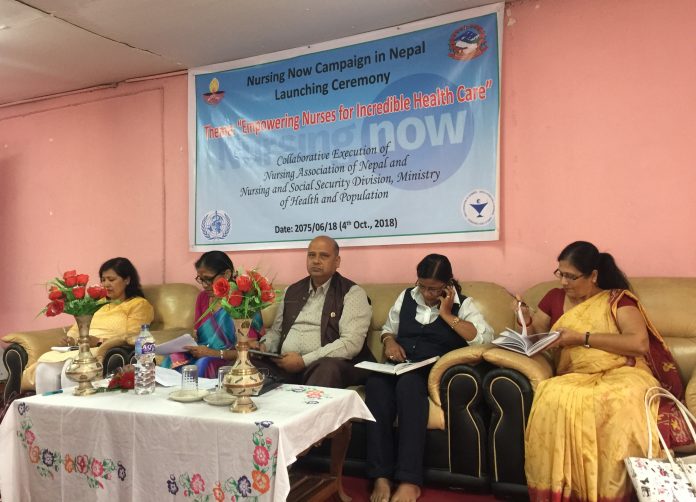 5 October 2018
The Nursing Now campaign was launched in Kathmandu, Nepal this week by the Nursing Association of Nepal. During the launch, leading nurses pledged to fulfil the aims of the campaign, which seeks to empower nurses globally in the field of innovation, leadership and leadership.
Speaking to the Kathmandu Post following the event, association President Tara Pokhrel said, "Nurses play a major role in promoting health, preventing diseases and delivering primary and community care. The training will be conducted across the country."
Nepal joins dozens of other countries who have signed up to the Nursing Now campaign, each of them tailoring the ambitions to their local context. The theme of the launch in Kathmandu was "Empowering Nurses for Incredible Health Care", and builds on recent improvements in Nursing in the country.
For more information on Nursing Now in Nepal, visit our Groups Page.