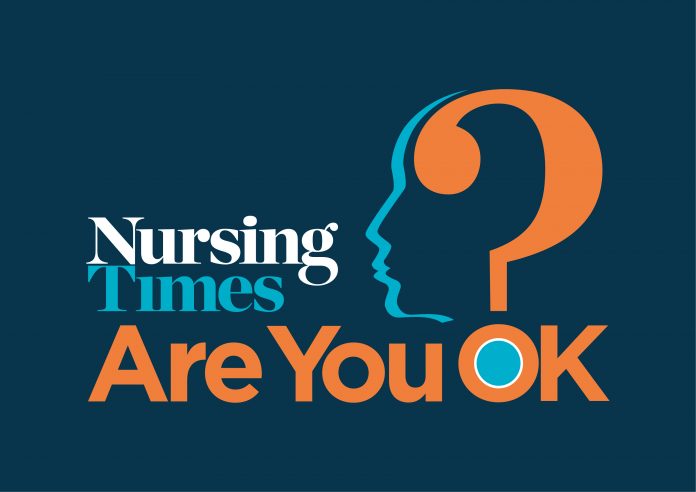 Nursing Now supports the Nursing Times Covid-19: Are You OK? campaign, which aims to raise awareness of the potential long-term impact of working through the Covid-19 crisis on nurses' mental health and wellbeing (and that of other staff and pre-registration students), and to ensure they have access to sources of formal and/or informal support. 
"This pandemic has affected the wellbeing of everyone in different ways, but the effects of stress are a common thread for all of us." Dr. Barbara Stilwell, Executive Director, Nursing Now.
Since the onset of the COVID-19 pandemic, there have been growing concerns around lack of equipment, heightened staff shortages, coping with deployment, the risks posed to staff themselves and their friends and families and the death of colleagues which undoubtedly all take their toll, as well as a range of other factors.
Nursing Times thinks these are all issues that need to be raised at the highest level as well as individually by trusts and other health and social care providers and plans to lobby for both short- and long-term support, with the aid of charities and politicians, and to work with organisations to highlight the existing help on offer.
NHS England has made a positive start today by announcing a mental health hotline as part of a promised package of measures to support the NHS' 1.4 million staff as they help people deal with the coronavirus.
In addition, the current crisis represents an opportunity to shine a bright light on the long-neglected area of nurse' mental health and wellbeing, which we believe should be a positive legacy.
Read more about the campaign at Covid-19: Are You OK?
Read Dr. Barbara Stilwell's op-ed published by Nursing Times on World Mental Health Day here.