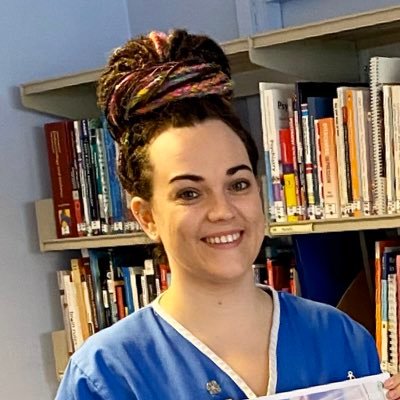 This blog was written by Charlotte Jakab-Hall, Chief Nurse Junior Fellow & Safe Care Sister, Gloucestershire Hospitals NHS Foundation Trust, England UK. 
Let me start by making it very clear that I am not an expert in novel coronavirus, nor do I claim to be an expert in global health. I am however a registered nurse who will inevitably be working on the frontline during this pandemic. 
First and foremost, thank you, yes YOU. Thank you for continuing to serve humanity selflessly, this is no small ask, and yet so many healthcare workers globally are stepping up and asking – 'what can I do? We are here to help!'. 
This is a very intense time for all of us globally, not only are we dealing with a pandemic virus that could affect us and our loved ones, but we are also being challenged as professionals. The public will look to us for answers, support, and safety. This is a huge ask, as we ourselves are not yet experts on the virus itself. We are however trained, skilled, critical thinkers and multi-talented professionals who know how to work hard under great pressure and have an innate ability to strive during a crisis. 
A very wise and senior colleague gave me some great advice recently, she said, 'Ask all of the questions, find all of the answers and learn along the way.' We are all learners in this current climate, but what we do know in the UK health service is how to lead. It takes courage for us to lead from the ground, and this is an opportunity for us to demonstrate the power and strength in nursing, and throughout all the allied health professions. 
This is the most significant health crisis I have faced in my lifetime, and it's overwhelming. There has been a significant number of concerns raised on social media and we all want answers. Concerns are rightly being raised regarding staffing, it was not too long ago that the nursing profession was deemed as unskilled work. We as nursing professionals know this not to be true, in fact, this pandemic will only demonstrate the skills and knowledge we have to offer, which have been greatly undervalued throughout history. 
The workforce crisis in the UK is a hugely challenging factor for consideration over the coming months. It is clear we will need many more frontline staff. As you will have read, many questions are being thrown around regarding third-year student nurses joining the register early. This is a very emotive topic, and I find myself concerned for students in this regard. Before I qualified, I felt more than ready to join the NMC register, when I started, nothing could have prepared me for how it would feel to suddenly have the responsibility and accountability of my nursing registration. When I qualified, I felt there was a significant lack of support in transitioning. I know that this is an ongoing issue of concern raised by many newly qualified professionals. In these uncertain times,  we must ensure that student nurses who join the register early to help us conquer this pandemic, have equal employment rights, and must be paid for their work. Alongside this timeframe, the NMC and universities must work together to plan for future registration once students have returned to complete their academic study. It is vital that the current workforce recognises the sacrifices that these student nurses will have made to support humanity, and aid them in facilitating safe practice. This support must also be applied to those returning to clinical practice from corporate, education and retirement. Let's help our colleagues feel as safe as possible to return and help us care for the public. 
The psychological wellbeing of nurses and healthcare workers is crucial at this time. It is important that we try not to focus on the 'doom factor', and so avoiding excessive exposure to media coverage is important, as this will undoubtedly intensify feelings of worry and distress. To help reduce this anxiety limit yourself to reading accurate and legitimate information, from official sources like the World Health Organisation (WHO) and the European Commission, a focal point should be your local organisations and hospital guidelines. WHO recommends that individuals should "find opportunities to amplify positive and hopeful stories and positive images of local people who have experienced Covid19." 
Another way to feel less anxious is to practice good self-care by trying to focus on things you can control, like eating healthily and getting enough sleep. I want to reassure you that feeling overwhelmed, anxious, stressed and even upset or angry, is completely normal in the situation we are all facing. Talking through your concerns and feelings with family, friends, and colleagues may also help you find ways of dealing with the challenges we face. Although it might feel like chaos out there try to keep a routine where possible, as this will help you feel in control. Society and our ways of working will now begin to adapt, and the result will become the new normal for us all. 
At this point, we do not know what the future holds for us as healthcare workers, however, what we do know is that our profession is resilient, adaptable and strong, and together we will unite to save lives across the globe. Remember we will strive together as professionals to demonstrate our abilities as nurses, showing pride in the care we deliver. Our actions during this pandemic will be marked in history for generations to come.