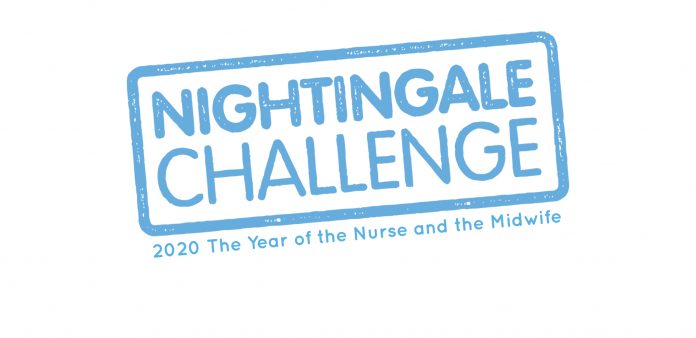 This blog was written by Professor Lisa Bayliss-Pratt, Programme Director of the Nightingale Challenge.
The COVID-19 pandemic has thrust the global nursing workforce into the limelight at a time when its profile, need and purpose has been simultaneously highlighted through the publication of the seminal State of the World's Nursing Report and the World Health Organization declaring 2020 The Year of the Nurse and the Midwife. At the same time, the UK has seen an increase in interest in the nursing profession. According to NHS England, the NHS Health Careers website has seen a 220% rise in people expressing an interest in becoming a nurse since the outbreak of COVID-19.
In addition, the Nursing Now Nightingale Challenge initiative has exceeded all expectations with nearly 28,000 young nurses and midwives from 73 countries signing up to a leadership challenge supported by their employers. 
This phenomenon is not only highlighting the contribution that early-career nurses and midwives want to make, the passion they have for becoming powerful advocates and change agents for the communities that they serve, but it also highlights that these early-career clinicians are eager to find new ways to care. 
As we learn more about the Nightingale Challenge participants and those that employ them, it's becoming clear that they have the potential to be part of the global healthcare solution that we are all striving to achieve. 
Over the coming months, we will be looking to our network of nearly 30, 000 early-career nurses and midwives to explore what really matters to them in their quest to develop highly honed compassionate skills and competencies that enable them to be the change agents that they want and deserve to become, and that the world so urgently needs.