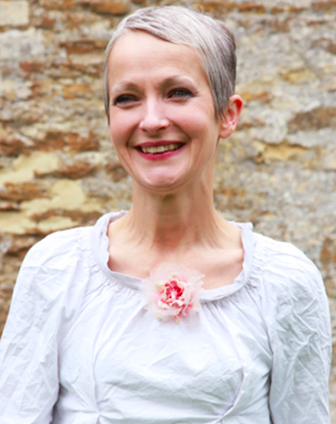 This blog was written by Jane Clarke, Founder of Nourish by Jane Clarke.
My decision to pursue a career in dietetics was driven by personal experience. I was
very unwell as a teenager and spent a lot of years in and out of hospital. While the
doctors treated my body and the nurses did their absolute best to look after me, I spent
much of that time feeling isolated, and the hospital setting seemed disconnected from
any true sense of nurturing and nourishment. At home when I was unwell, my mother
and my great aunt would cajole me to eat and I experienced how love and affection can
be translated through food. In contrast, the meals on the ward were dreadful to look at
and worse to taste, and the nurses and auxiliaries, despite their best efforts, simply
didn't have time to encourage me to eat, which meant I didn't get the nutrients I so
desperately needed and my recovery was slower than it should have been. The NHS
was horribly stretched even then but I thought there must be a better way to care for
people. That was my emotional drive to become a dietitian.
I almost dedicated my first book to my old university professor – because if she hadn't
tried so hard to get me to toe the line, dampen my spirits and do things as they had
always been done in the dietetic profession, I would never have crafted the career I've
had to date. There was a defining moment when I understood that my core passion is to
help people that are really struggling. I looked after an amazing patient who had AIDS.
His appetite was terribly suppressed but he used to love me to sit on his bed and talk
about the meals I'd eaten or the recipes I'd created. I asked him one day, "What would
you like to eat at this precise moment?" He said, "A fresh strawberry", so the next day I
brought one into his hospital room. I was told off for giving it to him because it hadn't
come through the hospital kitchen and didn't have a food label on. And I just thought,
this isn't where I want to be. I need to approach dietetics differently – and I need to find
others who share my vision.
I truly believe it's the caregivers in our society – nurses, with all their experience,
empathy, and knowledge; midwives looking after new mums; carers working in
residential homes; families and loved ones – who can help create a shift in how we view
and understand the benefits of nourishment. Yes, we need to eat to provide us with
calories to fuel our bodies, whether we're recovering from surgery or looking after a
newborn. We need a balance of protein, carbohydrates and healthy fats to fuel recovery
and to build strength and resilience. We need fresh fruits and vegetables, with all their
vitamins and minerals, to reduce our risk of disease such as cancer, heart disease,
stroke and dementia. But those we care for can only gain all these benefits if we provide
them with food they enjoy, in an atmosphere that makes eating a pleasure.
My belief is that every mouthful counts and every person matters, and I believe we –
nurses, midwives and dietitians – have an opportunity to work together to make a
difference for those we look after. In the 21st century, it's not acceptable that people in
hospital, in our care homes, in our individual households, are dying of malnutrition. And
it's not acceptable that the old formula of take a normal meal, bung it in a liquidiser and
serve as a brown mush – which is what I was taught at university and is still practiced
today – is presented as the only solution when someone has a challenge swallowing.
Together, we can advocate for improvement in our hospital kitchens, so the meals
served are appetising, nutritious and on budget! I know it can be done, because our
Nourish Chef, Andreas Wingert, has worked with NHS Hospital Trusts to make it
happen. We can recognise mealtimes as a highlight of the day that nourish our spirits
as well as our bodies. We can campaign for training and resources to help with food
refusal, choking difficulties, loss of appetite and other eating challenges.
When I founded Nourish by Jane Clarke, and created my organic and all-natural
complete meal replacement Nourish Drinks, my mission was to bring back dignity to
dietetics and to provide nutritional expertise with true nourishment at its heart. On my website, I share recipes, tips and inspiration for anyone facing barriers to nourishment,
whether that's swallowing difficulties caused by dementia, or loss of appetite and taste
changes during chemotherapy. Nourish Drinks contain all the calories, protein,
carbohydrates, vitamins and minerals needed for a complete meal replacement, in a
delicious, easy-to-drink shake. They can be enjoyed instead of a meal or as an
additional snack when someone requires extra nourishment, and uniquely, they can be
incorporated into recipes to enrich everyday meals. Nourish by Jane Clarke is now
working with hospices and health settings to educate caregivers and advance resident-
led care.
I worked as the nutritionist on Jamie Oliver's campaign as we helped revolutionise the
school meals our children are given. Now I want to change how we nourish our most
vulnerable and empower those who care for them. If we connect as dietitians, nurses,
caregivers and communities, we can make the difference together.
Join us on Tuesday, 26th January at 3pm as we launch our next NCGSI challenge in collaboration with Nourish by Jane Clarke, focussed on the role of nurses in prioritising nutrition in patient care.
Disclaimer: Any organisation partnering in the Nightingale Challenge Global Solutions Initiative does not constitute any formal affiliation or endorsement by the Burdett Trust for Nursing or Nursing Now.