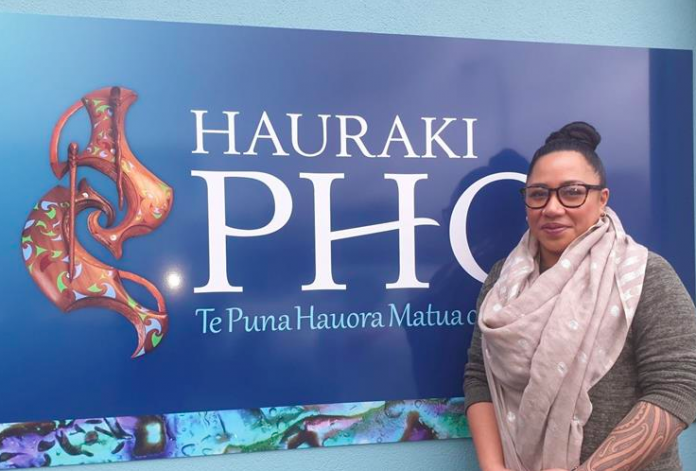 This blog originally appeared on the Wintec website. You can access it here.
Studying together at Wintec, Sarina Wawatai and her nursing mates dreamt that one day they would all work in the same place, making a difference to Māori.
Fast-forward ten years and that dream has become a reality with five of them working for iwi-based health provider Raukura Hauora o Tainui which oversees the health of 20,000 patients throughout the Waikato.
Together they are working to improve health equity and make a difference for Māori.
The friends met while studying the Tihei Mauri Ora stream of Wintec's Bachelor of Nursing degree – a unique programme where Māori or Pasifika students learn knowledge and perspectives from both the western and Māori worlds, whilst studying to become a registered nurse.
"Meeting this like-minded and passionate bunch of women was definitely one of the highlights of studying at Wintec. We met as strangers but through our journey and the trials and tribulations of studying, we became very close. We had stress, tears, laughter and more laughter!
"We've all grown into strong leaders and we all have the same passion to help Māori. It's such a privilege to work alongside strong Māori nurses."
Of Ngāti Porou descent, but Huntly-born and raised, Wawatai left school and had three children – now aged 11, 14 and 15 – before pursuing a career in nursing.
"I always wanted a job that supported people so when my youngest was 11 months old, I enrolled in Wintec's Bachelor of Nursing. Studying with three young kids was a juggle but I was lucky to have really good whānau support."
In her last year of study, Wawatai worked for Ngamiro Community Health Services as a Māori Community Health Worker in Ngāruawāhia.
"This gave me good insight into working in a close-knit community and I really valued going into people's homes to offer health services. This was a great foundation step for my nursing career. It gave me a realistic view of our whānau needs and how my training needed to be moulded to match those needs."
After graduating, she worked in surgery and the Ear Nose and Throat (ENT) department at Waikato Hospital for two years before she returned to community nursing.
Initially a whānau outreach nurse for Raukura Hauora o Tainui, Wawatai made a steady incline towards the clinical services manager role, overseeing all GP practices and clinical community services.
Last November, she made the move to the Hauraki Primary Health Organisation (PHO) which oversees the health of 66,000 patients throughout the Waikato and Hauraki area. As Māori Health Equity Gains and Clinical Manager, Wawatai oversees all the community services teams and works towards narrowing the Māori health equity gap.
"Going into management wasn't my plan as I've always liked hands-on nursing and working with patients; but the move made sense. Working within the Hauraki PHO and representing both my PHO at national initiatives such as National GPNZ Māori Leadership Group and National Childhood Advisory Group are invaluable experiences.
"I've realised that being in management actually means you can make a bigger difference and have a louder voice for Māori."
The role is three days a week, and she spends her additional two working days at Raukura Hauora o Tainui in her service manager role.
"In both organisations my job is to guide my teams to deliver the best quality service we can and ensure that health is equitable for Māori. I support GP practices, manage our community services and have three teams with 15 staff. I also really enjoy being part of committees and advisory groups and working collectively with other health organisations like other NGO's, PHO's, the DHB and Ministry of Health."
As an essential worker, Wawatai worked throughout New Zealand's Covid-19 lockdown.
"Lockdown was very challenging but also an exciting time to work in healthcare. We had to change from offering face-to-face consultations to online consultations in just 48 hours. Māori health providers became very agile and adaptable during lockdown, working collectively together for the same kaupapa."
Now out of lockdown, life with two jobs and three teenagers is still busy, but you won't hear her complaining.
"I feel like I'm on the right pathway and I am doing what I am passionate about – making a difference for Māori."
This year, 2020 is the Year of the Nurse and the Midwife. This story is part of a series where nurses and midwives who have graduated from or worked with Wintec tell their stories.