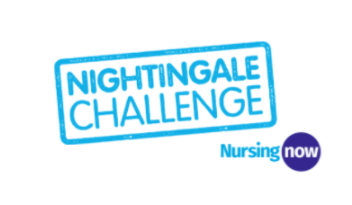 This blog was written by Etti Rosenberg, Director of the Department of Nursing Planning and Policy, Clalit Health Services Management School
Last week (early March 2021) our Nightingale Challenge programme was launched at Clalit Health Services – the largest health organisation in Israel. Due to COVID-19 restrictions, only 22 participants were selected to represent the 14 hospitals and 8 districts of the organisation in our young leaders programme. 
For many years we have been advocating to amplify the voice of nurses and reduce the gap between the most trusted profession and the lack of public knowledge about the work of nurses. Our Nightingale Challenge programme is a direct continuation of this agenda.
We know that influence is like a muscle that can be trained and that is the main purpose of this course. It will include nine sessions on the impact and influence of nurses.
The 22 participating nurses will gain knowledge and experience in innovation, initiative, proactivity and leading processes in the organisation, managing partnerships, developing personal strengths, conveying messages and interpersonal communication. They will also learn from successes and be encouraged to share their mistakes.  
We encourage our nurses to use a TED-talk style presentation method and are in the process of developing a communication network together with everyone who has participated in the Nightingale Challenge across Israel. 
We hope to see the nurses who complete this programme sitting at the decision-making tables, as the future leaders of the nursing profession.