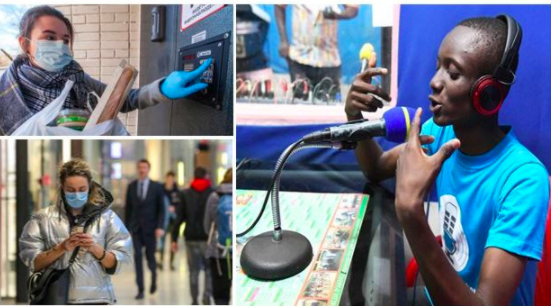 'Youth Engagement for Global Action'
Date: 12th August, 2020
Time: 12:30-14.00 Geneva, 06:30-08:00 New York, 16:00-17:30 Delhi 
On the 12th of August, WHO and UNESCO celebrate International Youth Day and would like to recognize young people around the world demonstrating their resilience, collective action and creativity in responding to the COVID-19 pandemic.
Many young people are essential workers, or volunteering to support their community. Young health professionals and students have been supporting the COVID-19 response from hospitals, research centers and testing clinics. Others are working in advocacy and risk communication initiatives such as producing community radio shows to counter misinformation, conducting surveys on behavioural insights to inform response strategies, translating and disseminating public health information and inspiring online hand washing challenges.
Join youth representatives from around the world, UNESCO Director-General Audrey Azoulay and WHO Director-General Dr Tedros Adhanom Ghebreyesus to discuss COVID-19 initiatives.
Q&A with WHO Director General – Dr Tedros Adhanom Ghebreyesus
Are you a young adult with a question for Dr Tedros? Please send your question in advance to Katherine at epi-win@who.int