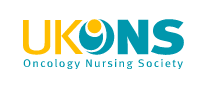 This blog was written by Bethany Maynard, MacMillan Advanced Nurse Practitioner.
Oncology and cancer nursing is a specialised field for nurses in the UK. With a strong focus on cancer diagnosis and treatment, the care of oncology patients is constantly changing and developing. While this makes it an exciting and diverse area of nursing to work in, it can also be very physically and emotionally demanding, given the complexity of the patient group, the treatments, and the nature of the disease. 
Young/Early Career cancer nurses (YCN/ECNs) face additional personal and professional challenges that are unique to their generation, as a result of changing global political and economic environments. The UK Oncology Network (UKONS) YCN/ECN Network has been developed to provide a source of support, guidance, and education for oncology nurses. It is a means of identifying the challenges faced by cancer nurses throughout the UK and of providing support and the opportunity to engage with others around the country in educational and networking events.
As a network for YCN/ECNs, it is aimed at nurses who are either under the age of 35 or within the first 5 years of their oncology nursing career, or who have an interest in working in oncology. 
The network was first established in 2019, in response to the work of the European Oncology Nursing Society to ensure that oncology nursing is recognised as a specialist nursing role throughout Europe. Our vision is to provide free educational events to guide early-career nurses and support the progression and development of YCN/ECNs. Along with new initiatives, such as the Nightingale Challenge, our aim is to demonstrate how exciting and rewarding a career in cancer nursing can be and to help develop the next generation of young nurses as leaders, practitioners, and advocates in healthcare. 
Since conception, we have run two educational events for YCN/ECNs; a face-to-face session in 2019 and, this year, a virtual event that took place on 9th September.
Both events were very successful, particularly the virtual event, with an attendance of 112 participants. This event focused on the events of 2020, exploring the current pandemic as well as presenting new initiatives to promote and progress cancer nurses. The programme included talks about COVID-19 from the perspective of those who worked at the Nightingale Hospital, what COVID-19 might mean for cancer care and treatment in the future, and the development and progression that a career in cancer nursing can provide. Participants heard a patient's perspective of UK cancer nursing, with a presentation from Deborah James, a BBC podcaster. Each presentation demonstrated the importance of cancer nursing and highlighted that this is a rewarding career, even more so in the challenging times we are currently living in, with significant opportunities for progression. , Our aim is to run educational events during the year, covering various themes to align with members' areas of interest. We are looking to run events with a focus on treatments, research, and development but will be guided by the network to define the content of these events. 
YCN/ECN has a presence at the UKONS conference each year and would be delighted to support nurses wanting to develop their experience or abilities in research and presenting at such events.
Another method of bringing the network together is through the UKONS YCN/ ECN Network Facebook page. It is a forum designed to create a platform for ECNs and YCNs working in cancer care in the UK. The purpose of the group is to allow cancer nurses to discuss topics related to their work or study. It is a place where YCN/ECNs can connect with each other for support, discussion, and learning.
The UKONS Young and Early Career Cancer Nurses network is here to support and develop every nurse in the network and we welcome anyone who would like to join. For more information, click here.
To keep up to date with news of all our events, please join the UKONS Young Cancer Network on Facebook!