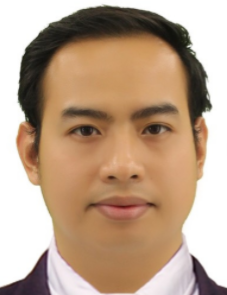 Romnick is a Chief Assistant Nurse from The Philippines. He is passionate about the role that young nurses can play in the health system, and advocates for nursing leadership. Here, he describes his experience in launching the Nightingale Challenge in his province of Laguna.
In May, I was given the opportunity to participate in the Nursing Now Pre-World Health Assembly Young Nurses event in Geneva, Switzerland. During the course of the event, I learnt so much about leadership, networking, how to influence global policy-making and making a difference to raise the profile of nursing. Since then, I have been advocating for nursing leadership and networking to promote this cause in the Philippines. 
I soon realised that Nursing Now's Nightingale Challenge would be a great way to support the development of young nurses, while  promoting the collaboration between public and private hospitals.
I quickly started to plan on how I could move the Province of Laguna to launch this one of a kind program. I reached out the Laguna Nurse Administrators, a group of Nurse Executives working in Public and Private Hospitals. I presented The Nightingale Challenge and my proposal and to my great surprise, they all agreed to launch the Nightingale Challenge in all public and private hospitals in the Province of Laguna on 30th August 2019. 
The launch event:  "The Nightingale Challenge Philippines: Laguna Nurse Administrators Global Campaign Forum" took place on 30th August and was attended by many high level stakeholders including:   
Ms. Priscilla Capuno- Philippine Nurses Association Chapter President-Laguna Province

Ms. Nimfa Tan Gana- Integrated Midwives Association of the Philippines Chapter President-Laguna Province

Dr. Yolanda Canaria- Executive Committee Officer of the Philippine Nurses Association.
During the event, the participating stakeholders signed the Pledge of Commitment for The Nightingale Challenge. They were also introduced to the Online Registration for the Nightingale Challenge and an Open Forum to establish networking and sharing of best practices between hospitals. 
A total of 30 public and private hospitals accepted and pledged their commitment to The Nightingale Challenge. The Province of Laguna is the first province in the Philippines to launch The Nightingale Challenge simultaneously in all Public and Private Hospitals.  
I would like to acknowledge the generous support of the host of the event the Unihealth – Southwoods Hospital and Medical Center, Biñan City, Laguna headed by the Nursing Director Dr. Teresita Alcantara.
I hope that other provinces in the Philippines will follow Laguna's example and will accept the Nightingale Challenge. I hope that next year we will have the opportunity to host an event for all of the participating countries to come together and share their experiences and best practices.