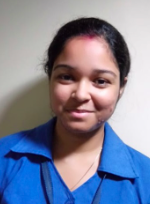 This blog was written by Sarita Mahapatra, Clinical Instructor, Apollo Gleneagles Hospitals Kolkata
Motivation is the desire to act in service of a goal and in this pandemic situation, it is essential to keep our staff motivated. The 21st century has already seen many severe epidemics like Ebola, SARS, MERS, H1N1, and most recently the infamous pandemic of COVID-19. All of them have challenged us in ways never thought of before and, as nurses, we are the frontline fighters who are directly taking care of patients and fighting against the spread of the virus. Wearing personal protective equipment (PPE) can cause mental stress, physical strains and demoralisation. In this instance, motivational support from leaders is required. A study conducted by Ruchira W Khasne shows that among burnouts experienced by healthcare workers during the COVID 19 pandemic in India, the prevalence of personal burnout was 44.6%, work-related burn out was only 29.6%, while more than half of the respondents had pandemic related burn-out and younger respondents(21 to 30 years) had higher personal and work-related burn-out.
Leadership challenges
First and foremost, leaders have to protect and take care of staff. Leaders are responsible for creating a workplace for every employee that offers physical and mental safety at all times. Without this, staff motivation and engagement, attrition rate as well as burnout rate will be high. Key factors for supporting and maintaining motivation and engagement include: 
Protection and well-being:
In this situation, several threats are prevalent for hospital employees, including but not limited to the virus itself and the workload due to the new working situation. Keeping the people healthy, protecting the staff from infections and from moral demotivation was and still is an essential leadership task. Shifts are structured so that employees have breaks for hydration, food, hygiene and socialisation, essential to keep up their workplace contribution. Keeping contact and telephone monitoring of professionals in quarantine or on sick leave is also a key factor for peace of mind. Regular communication gives psychological support to our employees. 
Education & Training:
Pandemics are often characterised by an initial lack of knowledge about the virus itself. This was an enormous challenge for us to find and to identify the right and important information and to make sure that all the staff are always up to date, without overloading them with too much information. An online teaching course was introduced to educate the staff based on their need to take care of COVID patients.  
Communication:
Good, direct and clear communication, both top-down and bottom-up is a core element of good leadership. We deliver meaningful and transparent information regarding the current situation and the steps taken to handle the situation by making a plan of action in the hospital in order to motivate the staff. The staff are involved in decision-making as they are the bedside workers and are encouraged to speak about their situation. Scrub Meet Suits (SMS) was implemented to communicate top-down and bottom-up daily where the team leader meets the young nurses. Shift briefings continue to provide time and space for nurses to share their experiences.
Guidance and personal encouragement:
Health care workers at the frontline need their leaders to be with them, to be present in the unit and to collaborate and know the situation at hand.  On the COVID isolation ward, nurses are supervised by senior leaders to provide support in every situation.
Rewards and Recognition: 
In this pandemic situation when rewards might be difficult to offer, feedback and expressions of gratitude work as motivating factors for the employees. In our organisation nurses receive rewards for their excellent work, awarded to them by the Unit Head & Senior Management Team  This also provides a sense of pride and motivation.
                         
Conclusion 
To keep a hospital running during a pandemic, leaders must take measures to foster an organisational culture based on motivation in order to encourage the employees' involvement and efficiency.  At an institutional level, it is important to respond to patient needs and also provide quality care. Leaders have the responsibility not only to promote education and enhance communication with their team but also to support their employees personally for better outcomes.
The lady with the lantern inspires us to create young leaders who do not bend in the face of adversity. Our motto remains "Care of the staff indicates the care of patients".