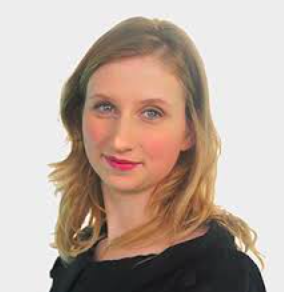 This blog was written by Charlotte Pearce, Lecturer in Mental Health Nursing at the University of Cumbria. Here she shares the lessons she has learned on her journey from nursing to academia. 
Did I always envisage myself as a lecturer of mental health and children's nursing? The short answer is no. When I began working in a care home, I never imagined that I would become a lecturer of nursing within seven years. But here I am, and I have a few lessons of how I got to this point in my career that I would like to share.
Find a role model
You will not make the journey alone, collaboration is key. Resilience literature often refers to negative childhood experiences as having an impact on a person's resilience. These adversities are often thought to create unhealthy adults who continue the cycle of adversity, but this is not always the case. Resilience research discusses how certain protective factors, when introduced early, can and do make a positive difference to a person's life. One of these is a significant, positive role model and a person of trust.
Don't let fear hold you back
In my opinion, good leaders are not born, they are grown. When I think back to taking my first post as Registered Mental Health Nurse in Child and Adolescent Mental Health Services, I worried about being accountable for the safety of all the young people and staff. It was a new level of responsibility, a feeling like nothing I'd experienced before. 'I' gets in the way of 'me' all the time, the 'self' can both be an enabler and a hindrance to your progression. I remember thinking to myself, 'I can't do this?!' I didn't feel much like a 'leader' at the time but it motivated me to learn from my peers and develop my skills. 
The eminent psychologist Eric Erikson talks about how we go through stages of development and how we are destined to meet personal crises at times in our lives, but rather than seeing them as 'crises' we should view them as turning points and opportunities for growth and change. The field of positive psychology applies hugely to self-growth and leadership. Our brains are negative by default, by way of survival. Think the worst and keep safe! It puts us down and tells us we can't do things. Research in positive psychology reveals we can turn learned helplessness into optimism and a positive mindset can open doors and is fundamental in my opinion to become a good, progressive leader.
Be your own leader
If you want to become a good leader and have others follow, you must first lead yourself.
Lead yourself to the opportunities that are going to open doors for you, and sure, you might not know fully what to expect or whether you can do the job, but if it's something you want to try and work hard for, then you've got to make a move. One thing I've learned in my role now as a nurse educator and academic is that there's a lot in life that is risky, but the biggest risk of all is not doing something you've set your heart on, letting it pass you by and one day looking back to regret it. Ask yourself if not you… then who?
Share your knowledge and experience
Sharing your knowledge and skills is so important, and it is valued immensely by those taking the steps that you once took. My role from Child and Adolescent Mental Health nurse to academic was exactly this, feeling like I had some knowledge, and approaching my university and asking to share this with students. However, this was not a planned goal. It happened by taking small steps towards saying yes to opportunities and being positively encouraged to do so. The opportunities don't stop, and so long as you are prepared to keep learning, and willing to engage in self-development you will continue to flourish.
Top tips for career progression… 
Prove you can do a job and do it to your very best.

Be true to yourself.

Ask for help. It is not a weakness, it is a strength.

Maintain a positive mindset. 

Listen to constructive criticism.