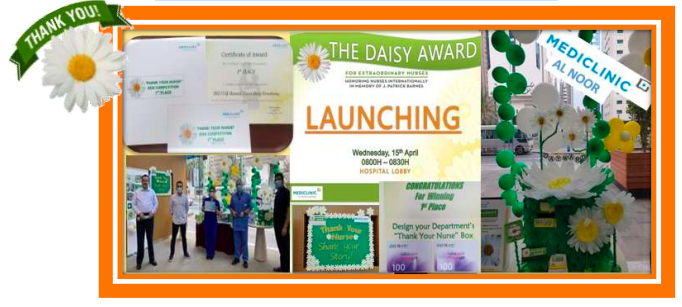 Mediclinic Middle East has chosen 2020, the Year of the Nurse & the Midwife to launch its Daisy Programme across all its UAE facilities to recognise extraordinary nurses.
Nurses are nominated by anyone in the organization – patients, family members, other nurses, physicians, other clinicians and staff – anyone who experiences or observes extraordinary compassionate care being provided by a nurse.
As part of the launch, events to celebrate teamwork and fellowship were held, and winners of the award were given lapel broaches and headbands were distributed among all the staff within the hospitals as well as the clinics.
Going forward each quarter's winner will receive a nominee pin, a Daisy Award recipient pin, a Healer's Touch hand-carved statue and an award certificate. In addition, the selected nurse's unit receives a banner to post for the month.