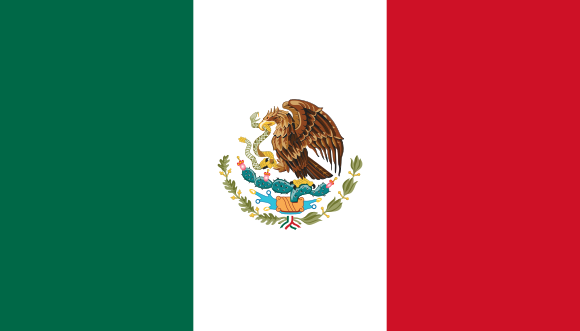 National Group
Nursing Now Mexico is currently in the process of being established.
As part of the Nursing Now campaign in Mexico, the government has begun a national project to implement the "Nurse Practitioner" role in the Primary Healthcare Services, drawing on the Triple Impact Report.
For more information, please contact Héctor Olivera at the National Department of Nursing: hector.olivera.salud@gmail.com. 
Local Groups
Local Nursing Now groups are springing up across Mexico, so check back here for updates if there isn't yet one listed near you.
The Mexican Nursing Students Association (AMEENF) has registered as a Nursing Now group and has state chapters in Mexico City, Coahuila and Yucatan. 

Follow their activity on Facebook or email them: ameenf.mexico@gmail.com. You can also contact AMEENF President George Williams Chale Pool: george.chale@outlook.com.
Universidad Autónoma del Estado de México – Contact Villavicencio Gutiérrez, Estudiante: fernanda18199@gmail.com
Instituto de Servicios de Salud Publica del Estado de Baja California – Contact Patricia Diaz, Coordinadora Estatal de Enfermeria: patydiazcruz@hotmail.com
Mexican Society of Students in Cardiology – Contact Jaime Axel Díaz Arvide, National Director of Nursing SMEC: smec.enfermeria01@gmail.com
Colegio de Enfermería del Estado de Aguascalientes – Contact: ivanrenemtz@gmail.com.
Colegio Nacional de Enfermeras Filial del Consejo Internacional de Enfermeras – Perla Idolina Barragan Sosa, Presidenta: colegionacional2007@yahoo.com.mx.
Nursing University Network in Mexico/Red Universitaria de Enfermería en México – Zoé Mejía, President: zoemejia.eneo@gmail.com.
Universidad de Guanajuato – Ma. Teresa Pratz Andrade, Profesor Investigador: mpratz@ugto.mx.
Asociación Nacional de Líderes en Gestión del Cuidado – Angel Maldonado García: lideresengestiondelcuidado@gmail.com.
Club Infusion Therapy – Delia Patlani, Coordinator: delpatlani1518@yahoo.com.
Hospital Regional de Alta Especialidad del Bajío – Ma. Teresa Pratz Andrade, Nursing Research Coordinator: terepratz@hotmail.com.
SSGCDMX – Miguel Ángel García García, Enfermero Especialista: miguel85garcia@yahoo.com.mx.

Consejo Técnico Departamental de Enfermería de Antioquia – Contact Grey Yuliet Ceballos Garcia, Presidenta:

ctde.antioquia@gmail.com

.

Secretaria de Salud de Nuevo León – Contact Sofía Medina, Director of Nursing:

ogpe_06@hotmail.com.

Colegio de Enfermeras Michoacano, Asociación Civil. Contact Ma Teresa Maldonado Guiza:

colegiodeenfermerasmichoacano@gmail.com

Asociacion Nacional Pericial – Contact Patricia Tavares Velasco: anep@live.com.mx
Universidad Autónoma del Estado de Hidalgo – Contact Paola Glafisbel Ramirez, local campaign coordinator: paola_ramirez11265@uaeh.edu.mx