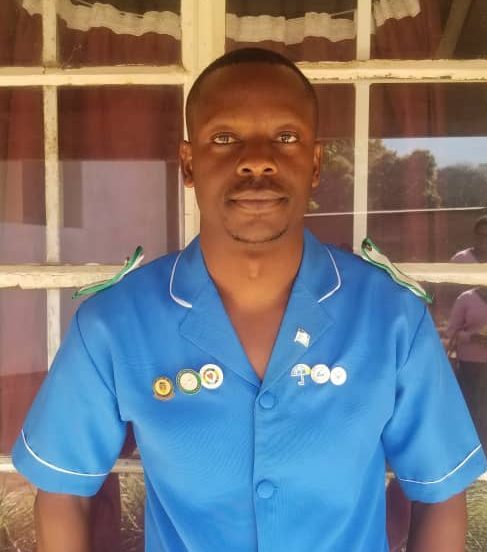 My name is Joe, I am 32 years old and I work as a Senior Nursing and Midwifery officer at Phalombe District Hospital in Malawi. 
In May, I was lucky enough to participate in Nursing Now's Young Nurses Pre-World Health Assembly Event (WHA) in Geneva, where I spent a week with 23 other young nurses, learning about the WHA and how to influence policy-makers and become a young nurse leader, promoting health on a global scale.
During the event, we joined the International Council of Nurses' delegation to attend the WHA where I was able to meet representatives from my government delegation, including Loudon Mattiya, Deputy Permanent Malawian Representative to the United Nations; Dr Charles Mwansambo, Chief of Health Services in the Ministry of Health, Malawi; Tulipoko Soko, Director of Nursing and Midwifery Services- Ministry of Health, Malawi (see photo below, from left to right).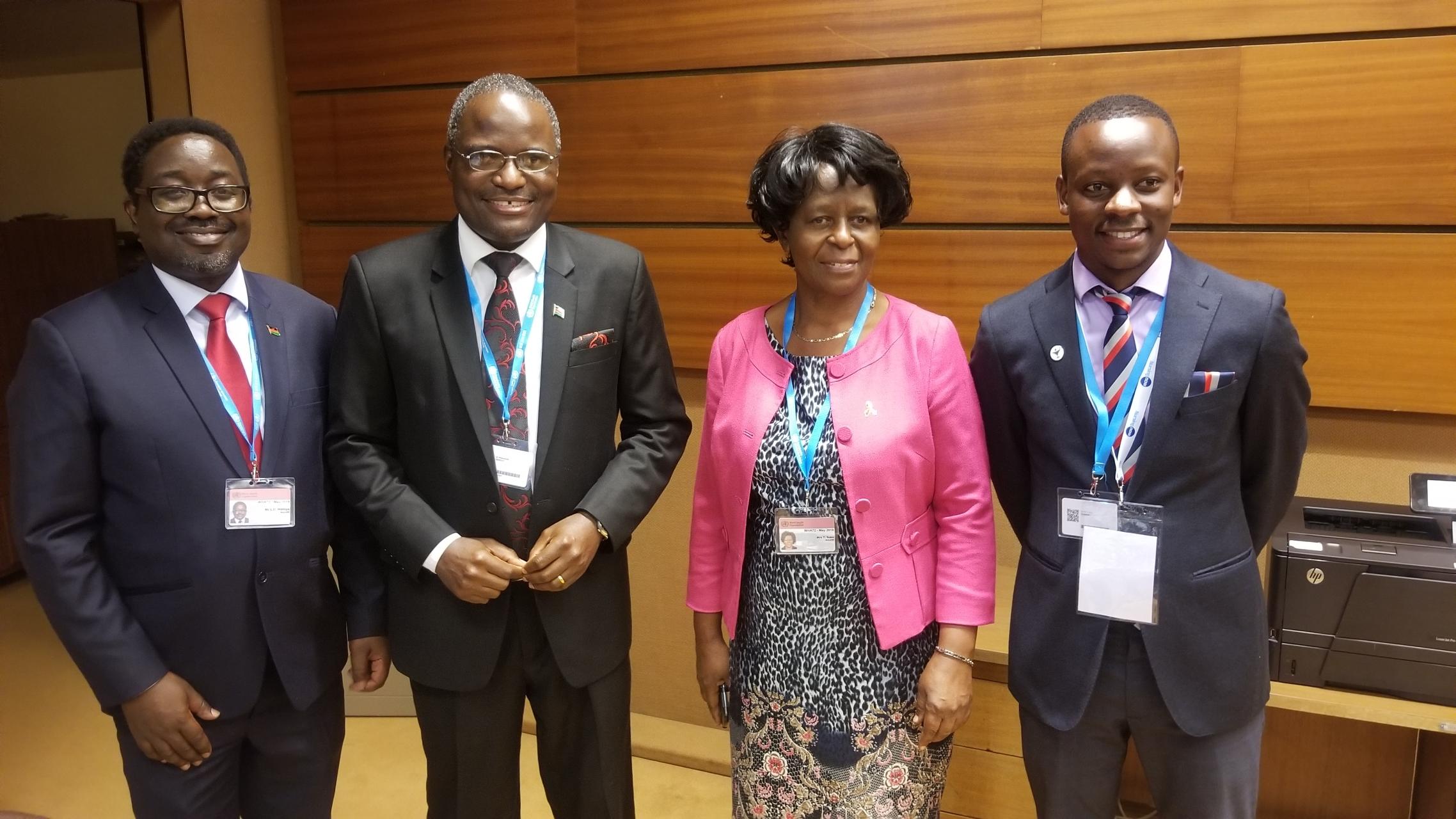 This was a fantastic opportunity which motivated and inspired me to continue to work in Malawi to improve nursing, and support young nurses to become leaders.
Since returning to Malawi, I have reached out to some of the country's senior health leaders and, earlier this month I had the opportunity to meet with Malawi's Director of Nursing and Midwifery services, as well as the Chief of Health services and the Board of the National Organization for Nurses and Midwives to share with them my Nursing Now report and discuss how we might implement my proposed action plan.
In collaboration with Malawi's Nursing Now focal person, I intend to lobby the government to support the Nursing Now campaign and its objectives. I am also encouraging employers of nurses and midwives across the country to take part in the Nightingale Challenge. 
I have planned to meet with Ministry of Health representatives, including District Nursing Officers and Nursing Directors from the central hospital. I will also meet with the Nurses and Midwives Council of Malawi, as well as several representatives from Nursing Colleges and Universities. During these meetings we will discuss how to strengthen nursing leadership in Malawi. I will also use this opportunity to help these high-level stakeholders understand the Nightingale Challenge, and how being involved in this international campaign could really help our young nurses and midwives to become leaders.
I would like to shine a light on the great work that nurses are doing in Malawi, and so I intend to write case studies on some of the unique activities that nurses here are carrying out, in order to inspire others with their approaches and improve health and access to healthcare.