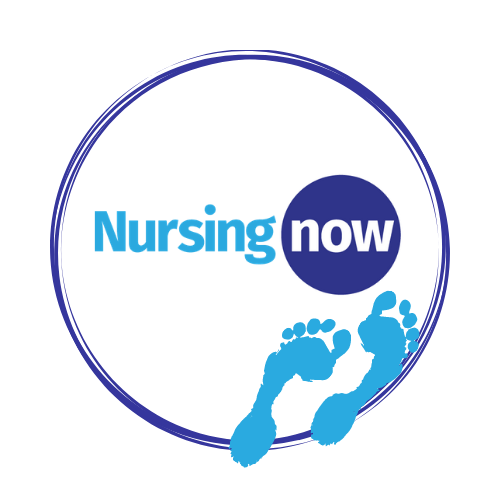 On 6th May at 8pm (BST) Nursing Now will join the RCN's Newly Registered Nurses Network (#RCNNRNChat), along with Jaya Mental Health, to discuss global nursing and how we can support early-career nurses to drive the leadership agenda within the profession and improve health globally.
In 2015, all United Nations (UN) Member States committed to 17 Sustainable Development Goals (SDGs), bringing them together in partnership to address global health issues (UN, 2015). A key objective of the RCN Newly Registered Nurses Network is to understand and showcase the ways in which new registrants can pave the way to achieving these goals.
The State of the World's Nursing Report (World Health Organization (WHO), 2020) highlights the nurse-led innovations taking place on a global scale that address the SDGs. From nurse-led cervical cancer screening to family planning and abortion care, and HIV and tuberculosis clinics.  It is crucial that we learn from one another and improve knowledge and best practice sharing in order to benefit from these pioneering healthcare innovations.  
The State of the World's Nursing Report also reveals significant variation in nursing education, fields, and specialties, with practice placement hour requirements differing greatly (WHO, 2020). So, are there potential benefits of a universal approach?
We're looking forward to discussing these issues with you on 6th May!
Our Tweetchat questions are…
Global health is a relatively new term derived from international and public health principles. But what does global health mean to you?

How much did global health feature in your pre-registration nursing education? Do you think it is important we learn about global health practice?
Globally, nursing education differs vastly. Some countries don't have separate nursing fields. And required placement hours vary drastically. Do you think structures should be consistent globally?
As newly registered nurses, how can we best engage in advocating for global health goals and changes to advance nursing?
How can we improve international knowledge sharing to strengthen the health workforce and health systems globally?
Which global nurse leader has most inspired you? And why?
We look forward to seeing you there!
Follow @NursingNow2020 & @RCNNRN and be sure to use #RCNNRNChat