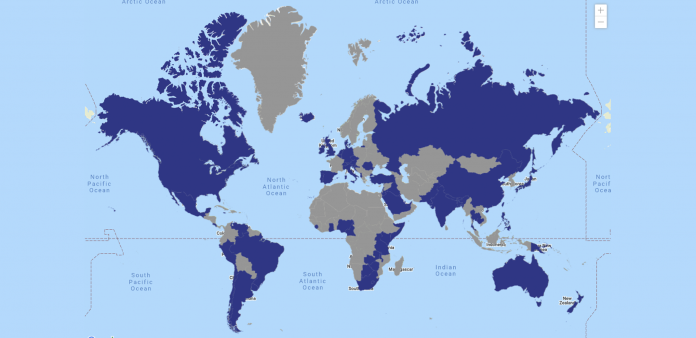 This blog was written by Benta Omonge, Director of Nursing Services, The Nairobi Hospital, and Immaculate Wambugu, Deputy Principal, Post Basic Programs, The Nairobi Hospital.
The Nairobi Hospital accepted the Nightingale Challenge in 2019 and launched its leadership development programme on 23rd January 2020 with a colorful event attended by nurses, nursing leadership teams from the hospital and across Kenya. With the launch, a series of activities were planned out for the year 2020 to include leadership talks, a leadership workshop, a buddying programme and training for nurse mentors.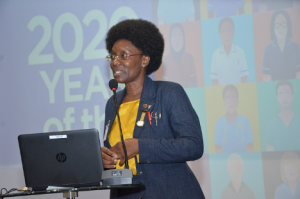 Two leadership sessions were held in January and February, with 69 nurses initially enrolled into the programme. As fate would have it, COVID-19 struck in March 2020 and all programmes were put on hold. Training and facilitation that was planned to take place in person had to be stopped. It became unsafe for nurses to take part in the buddying programme as they needed to visit other hospitals. However, we were able to reinstate this activity on 6th May 2020, in time for International Nurses day, when we held our first webinar, albeit with a different set of activities. On this particular day, all the nurses at the Nairobi hospital celebrated those who were working on the frontline in the emergency department, isolation units, infection control and prevention.
Since the launch of the training webinars in May 2020, we have held a webinar every Wednesday to equip nurses with adequate resources to manage the COVID-19 pandemic.  These sessions also enable young nurses to be more comfortable and make key decisions while nursing COVID-19 patients. In addition, they are able to lead themselves to self-protection and know how to protect colleagues in their daily care activities.  Other key topics that have been covered include prevention and management of drugs and substance use in the workplace, an important topic during this pandemic as employees are victims of stress and anxiety.
The highlight of the Nightingale Challenge at the Nairobi Hospital is the Annual Nursing Symposium which focuses on the theme of Nursing Leadership. This year, this symposium took place virtually, via a series of four webinars from the 26th September 2020. 75% of the presentations in these series were given by young nurses who have been mentored by their leaders in public speaking and conference presentation. We are truly proud of them.
Overall, the implementation of the Nightingale Challenge at the Nairobi Hospital has progressed fairly well in the midst of the pandemic despite the deviation from the original plan.  Flexibility, resilience and adaptability to change are some qualities we have seen in this period. We have developed our digital skills and used digital tools to seek information, attend meetings, webinars and conduct presentations. This is one positive change among others that will impact how nurses' business will be conducted at the Nairobi Hospital in the future.