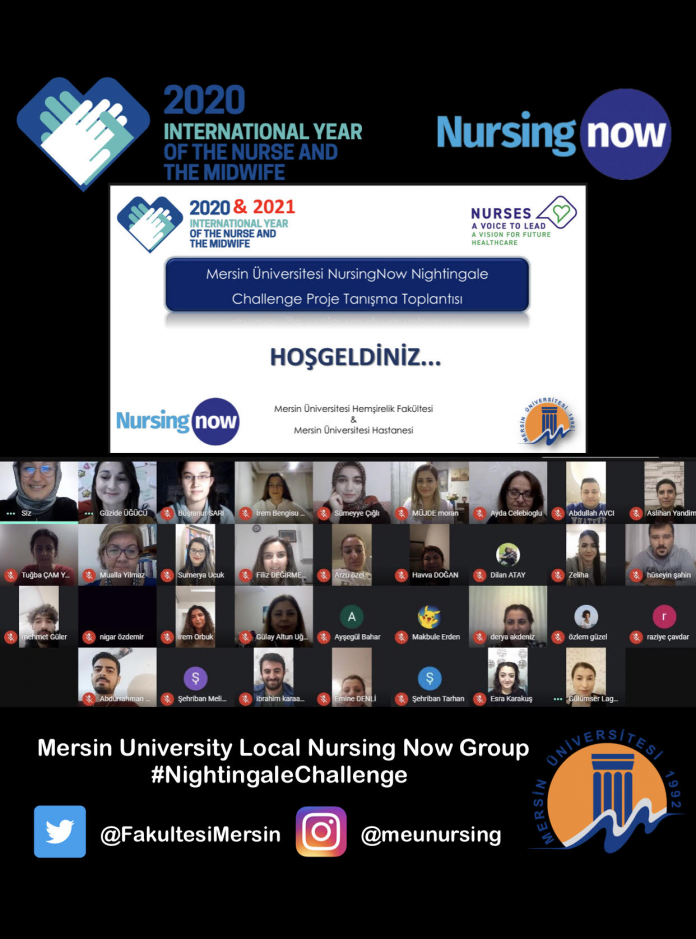 This blog was written by the Nightingale Challenge team at Mersin University, Turkey.
The Mersin University, Turkey, accepted the Nightingale Challenge in January 2020.
Our aim in taking part in the Nightingale Challenge was to empower our young colleagues as healthcare leaders by providing leadership training sessions, group discussions, and providing access to expert speakers who shared their nursing leadership experiences. Of the 50 attendances, 38 (76%) were nurses, and 12 (24%) were senior intern nursing students. Of the 38 nurses, 23 were post-graduate students who have continued their master's or doctorate education in nursing. 
Due to the COVID-19 pandemic, we could not gather face to face. We came together via online meetings. We also created a Twitter account and a WhatsApp group that was very lively and involved everyone in the Nightingale Challenge programme. Using these tools, we communicated, interacted, shared announcements, news, and developments.
To launch our Nightingale Challenge programme, we held an online meeting. Shortly after the launch, we held a focus group during which we identified the needs and expectations of the Nightingale Challenge participants. This session was useful in determining the focus and titles of the training sessions that we would provide. All online sessions were led by topic experts. Table 1 shows the programme and process of The Mersin University Local Nursing Now Nightingale Challenge Group. 
Taking part in The Nightingale Challenge is an honor for all our attendances and our team members.