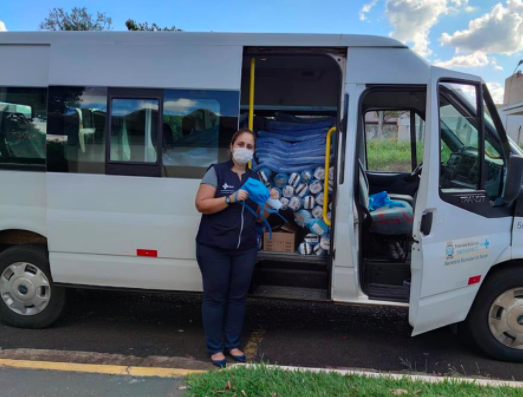 Karina, a nurse working for the Advanced Support Unit of the mobile emergency care service in São Paolo has launched the "Máscaras do bem" (Masks of good) project to respond to the increasing demand for protective equipment for health workers leading the fight against COVID-19 in Brazil. 
Under the coordination of the Health Secretariat of Ribeirão Preto city, this project has brought together health professionals and volunteers to produce protective masks for those working on the frontlines of the response to COVID-19.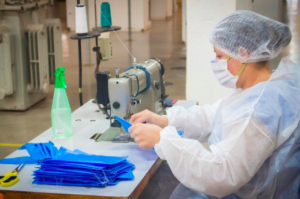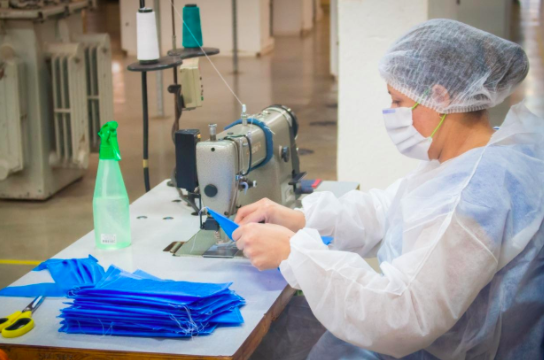 "It is important that we follow international recommendations on hygiene", explains Karina. "No one working in a high-risk setting is involved in the fabrication of these masks and we ensure strict supervision throughout the process to guarantee the safety and quality of our masks. We are so grateful to the volunteer seamstresses, and companies who have donated materials, support of all kinds," said Karina.
 "I needed to do something for my team, for health professionals, for patients," said Karina. "How was I going to channel that energy? Run away, cry? Or join forces and try to help?"
To date, more than 50 volunteers from private companies, NGOs, the health-workforce have engaged in producing protective and safety equipment for health professionals, patients, and the community in general.
"Although we are all in isolation, we feel connected because we share a common goal – to help however we can," said Karina.