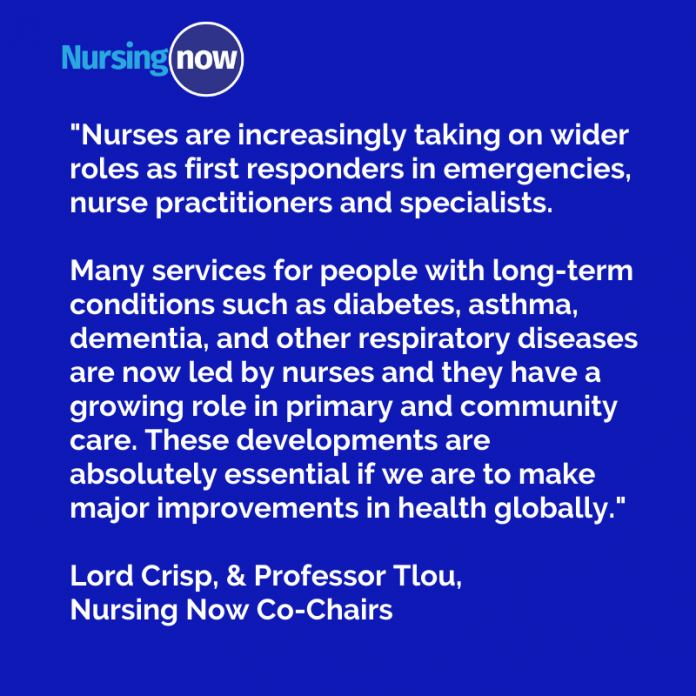 Last week Nursing Now Co-Chairs, Lord Nigel Crisp and Professor Sheila Tlou wrote a letter to The Times in which they highlighted the crucial role played by nurses throughout the COVID-19 pandemic, and stressed the need for proper support and reward for nurses globally. They also discussed the fact that if the world is to make improvements urgently needed in global health, nurses must be supported as they develop their roles as emergency
first-responders, nurse practitioners, and specialists. 
Read the letter, "Fighting Covid-19 and so much more" here.