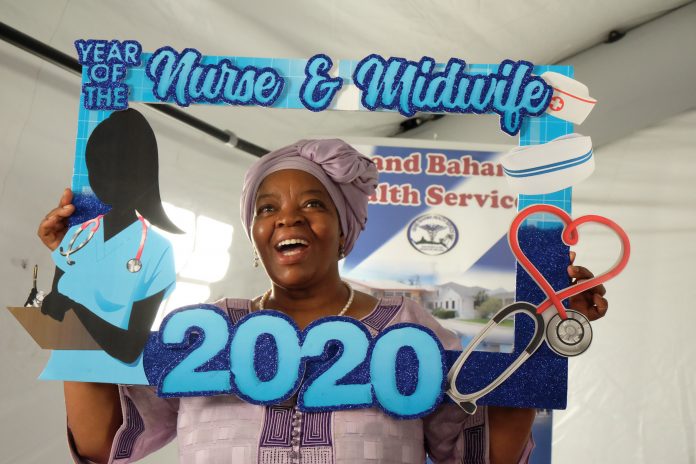 From 11th – 13th March, Nursing Now visited The Bahamas for the last of our 2020 quarter one regional meetings. This was the opportunity for our Executive Director, Dr Barbara Stilwell, and Nursing Now board members Mary Watkins, Annette Kennedy, Shirley Baines, Christine Beasley, Claudia Laselva and Rosemarie Josey to meet and discuss the regional progress, and future of the campaign with other nursing leaders from the WHO Americas region.
The first day began with a visit to the Ministry of Health to meet Dr. Duane Sands and colleagues, who were pleased to inform us that in light of the Year of the Nurse and the Midwife, the government plans to repeal the Nurses and Midwives Act (1971), something nurses and midwives in The Bahamas have been trying to achieve for many years. It is hoped that the new Nurses and Midwives Act will be a better reflection of nursing and midwifery today.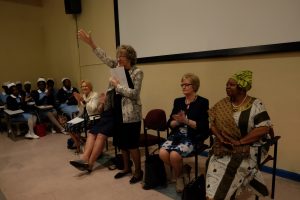 A meeting with Dr. Esther de Gourville, PAHO representative for The Bahamas followed, where the future of nursing in the region was discussed. The team then went to the University of The Bahamas to speak at a panel and student nurses forum. Barbara, Annette, Mary and Sheila all gave presentations, delivering rousing words of encouragement to the participating young nurses and midwives.
The day was completed with a visit and tour of the Sandilands Rehabilitation Centre. This is the Bahamas' national resource for Psychiatric, Geriatric and Substance Abuse Services. 
On day two, we held a meeting with Nursing Now board members, and regional Nursing Now leaders, including Rebecca Johnson, President of The Nurses Association of the Commonwealth of The Bahamas (NACB) and Idi Stuart, President of Trinidad and Tobago Registered Nurses Association. During the meeting, reports from regional Nursing Now groups of Bahamas, Brazil, Trinidad and Tobago, USA were launched, and discussions took place on topics including:
Country aspirations for 2020

Support for nurses in the region and, 

The legacy of Nursing Now. 
In the evening the team were invited to attend a Commonwealth cultural diversity in nursing event with representatives from the Philippines, Nigeria, India and many more present. This gave an opportunity for Nursing Now to present awards to the NACB and the nurses for their courage and strength in the aftermath of Hurricane Dorian.
On the final day, the team caught a flight to Freeport on the island of Grand Bahama to visit some of the emergency post-Dorian medical facilities and present further awards to the local nursing association and nurses who cared for communities in the aftermath. The nurses we met were happy to have their hard work recognised in the face of such damage to their communities, and were particularly excited to receive the award from Annette Kennedy, President of the International Council of Nurses.