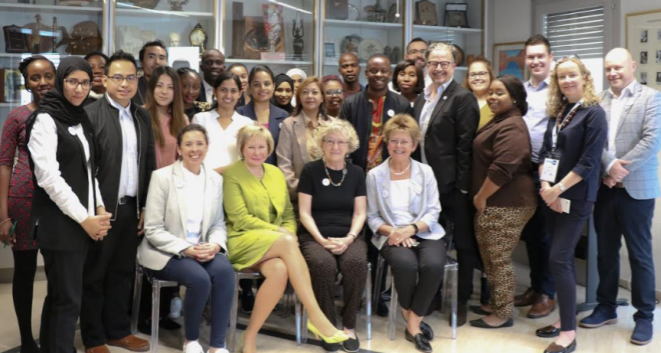 Following the success of the first pre-World Health Assembly workshop held in Geneva in May this year, Nursing Now will open applications for its second pre-WHA workshop on 18th November. 
In partnership with the World Innovation Summit for Health, the International Council of Nurses and Sigma Theta Tau International, Nursing Now will host a pre-World Health Assembly Nurses Event which will take place over the course of a week in Geneva in May 2020. 
The aim of this event is to help nurses and midwives at the start of their careers to better understand the importance of international health policy and how to influence it.  Among key topics to be discussed will be:
The role of nurses and midwives in achieving the Sustainable Development Goals, including Universal Health Coverage, 

The impact of the world's first State of the World's Nursing report and 

The Year of the Nurse and the Midwife. 
Applications are invited from nurses around the world, however applicants must be employed, qualified for 5 years or less.
Stay tuned for more information!