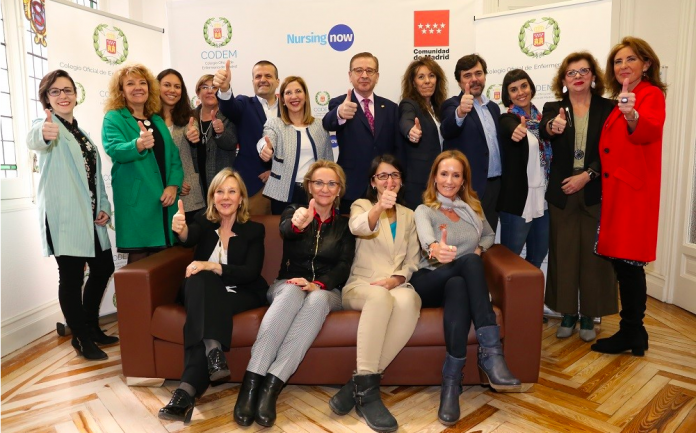 Earlier this year, Nursing Now Madrid was launched by the Official College of Nursing, Madrid.
During the launch event, Nursing Now Madrid's 16 objectives were presented, along with the members of the Nursing Now Madrid working group.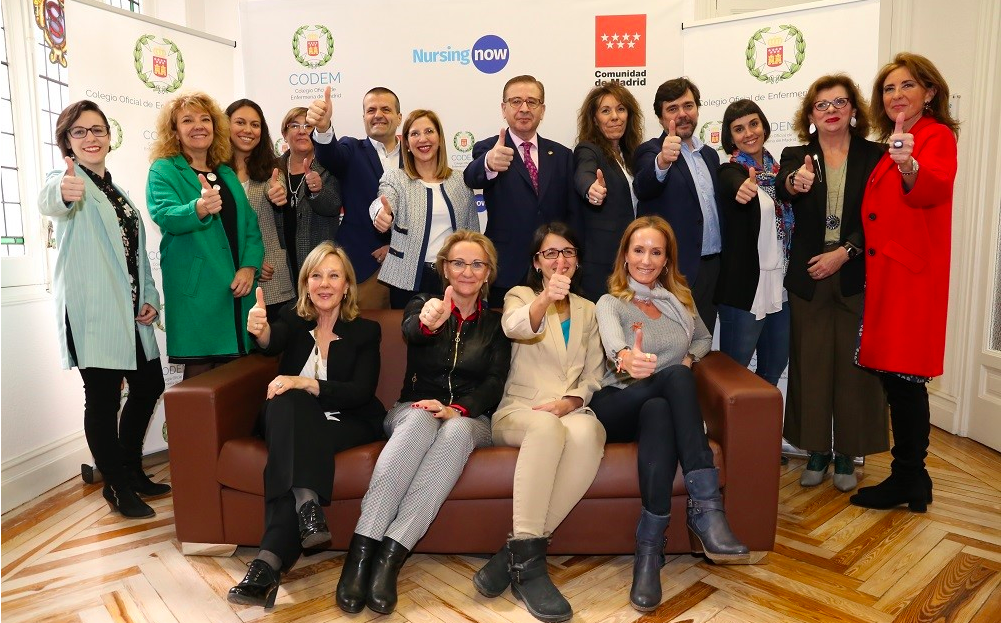 The working group brings together 12 nursing professionals with diverse experience and  expertise. The members include Directors of Public Hospitals, Private hospitals, as well as University representatives and nursing students. Members also include representatives from patients' associations and the media.  The Nursing Now Madrid Working Committee will be tasked with supporting Nursing Now Madrid to achieve its 16 objectives* through concrete actions promoted by the College.
"The journey that begins today requires an emphasis on greater investment to improve education, professional development and working conditions," explained Jorge Andrada, President of Madrid's Official College of Nursing. He also urged the nursing community of Madrid to "join and collaborate in achieving the objectives of Nursing Now Madrid."
Lourdes Martínez, Care Manager of Madrid's health service, known as 'SERMAS', has given his support to the campaign. "Actions to standardise and unite practice nurses as a measurable instrument to improve health outcomes of the population of the Community of Madrid, boost the visibility of the profession and promote nursing professionals into leadership positions, allowing them to play an active role in strategic decision-making in public health policy," said Martinez.
"This campaign has at its core to improve patient care," said Adela Zabalegui, Vice Director, Nursing Research & Teaching, Hospital Clinic Barcelona and Nursing Now Board Member. She stressed that according to the WHO there will be a shortage of nine million nurses by 2030, and urged the launch attendees to "start working" and "change the way of thinking" by taking up the the recommendations of Nursing Now Madrid's working group.  "It is time to see investment in nurses as a really positive investment, rather than an unwanted expense."