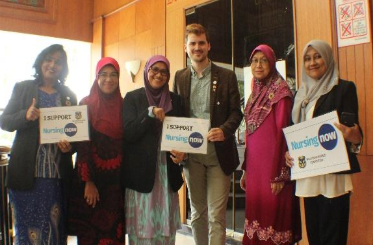 Earlier this summer, Nursing Now Malaysia took part in the Malaysian Nurses Association event:  'Explore, Network & Collaborate'. This event was specifically for young nurses and nursing students from both public and private sectors.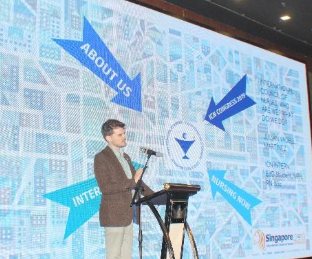 The purpose of the seminar was to motivate young nurses in Malaysia to strive to excel in the field of specialisation that they choose. This was also the opportunity to be inspired by another young nurse, building an international career, Julian Vadell Martinez who is currently working as an Intern at the International Council of Nurses. Julian gave a presentation about his experience and took time to answer questions from the participating nurses. He also led all the sessions over the course of the day. The sessions covered various topics such as 'Nursing education in Europe', 'Sexual reproduction health & rights' and 'Current research trends for nursing in Mental Health'. 
There was a great energy between participants, and this event allowed them to establish new contacts and learn from each other, sharing knowledge and experience of the public and private sectors. The young nurse participants reported a greater understanding of how to build their career pathways and how to seek new opportunities as a result of this event.