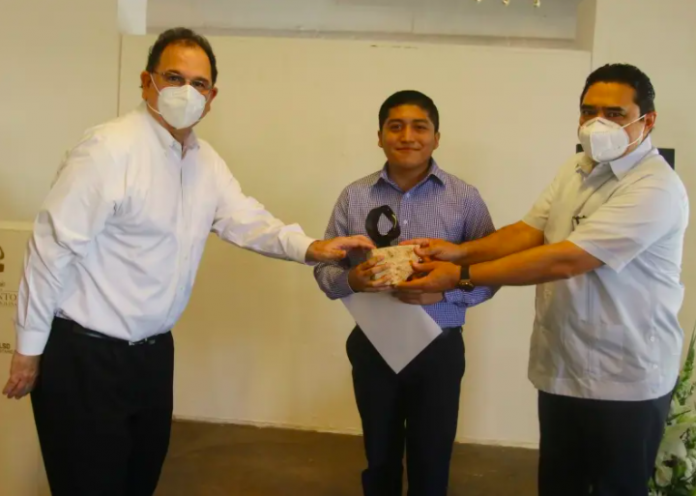 Last month, George Williams Chale Pool was given the prestigious Priest Jorge Antonio Laviada Molina award. This award is given to change agents who graduated from the Impulso Universitario, Yucatan, Mexico, who have made a difference and have contributed to society, their profession and their community.
The award aims to recognise change agents who creatively envision the future and seek continuous improvement based on planning, management and evaluation strategies, committed to ethical principles and whose example leads to work for social welfare. In George's case, raising the profile and status of nursing. 
"This award is also for all the nurses who are changing lives in the world, change agents nurses who have been empowered through the philosophy of Nursing Now", explained George.
Conviction of justice and service to others are the emblems that characterise the work of the winners of this award, the change agents of today and tomorrow who encourage and motivate other young leaders and enable them as promoters of the common good.
"You who are future agents of change will have many obstacles and I want to tell you not to stop! Go ahead! Because despite all these obstacles, barriers and stones, you must continue, you must persevere to fulfill your dreams, but also to fulfill the dreams of others because that is precisely what being an agent of change is about", George Williams Chale Pool.
Hear more from George, here.