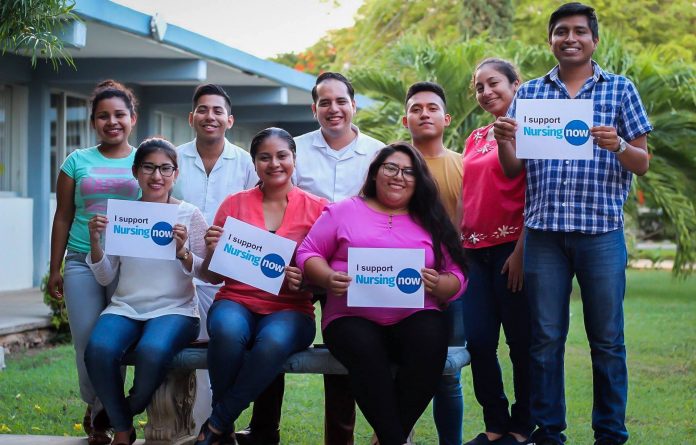 Next week, the Nursing Now global campaign team will be heading to Singapore to attend the International Council of Nurses' Congress. This will be the opportunity to share the latest updates from the campaign and to meet up with Nursing Now groups and others.
Over the course of the week, many workshops will provide the opportunity to share lessons learned and identify new ideas and synergies for the coming year. Nursing Now's  Executive Director, Barbara Stilwell will be taking part in a workshop, 'Into the future: Leadership skills for 21st century nurses' where participants will discuss different aspects of leadership and how this applies to nursing. Panellists and participants alike will address what future nurse leadership needs to be and how nursing leadership programmes need to be developed to ensure the world has "fit to lead" nurses.
On the 28th June, the Nursing Now team will launch the Nightingale Challenge. To celebrate 2020 as the Year of the Nurse and the Midwife, the Nightingale Challenge aims to equip and empower the next generation of nurses and midwives as leaders, practitioners and advocates in health.
The Nightingale Challenge asks every health employer around the world to provide leadership and development training for a group of their young nurses and midwives during 2020.
We aim to have at least 1,000 employers accepting the Nightingale Challenge, benefiting over 20,000 nurses and midwives aged 35 and under during 2020.
Read more about the Nightingale Challenge, here.