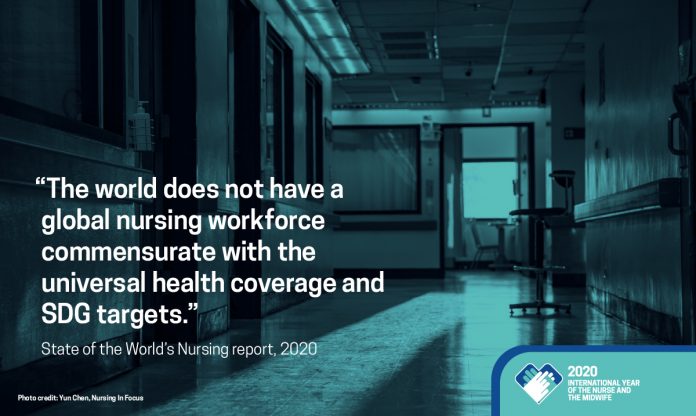 Nursing Now welcomes and endorses the 2020 Triad statement, especially its declared commitment to developing a 'forward-facing roadmap for policy dialogue and evidence-informed investment in countries'. This is an essential next step to ensure that the State of the World"s Nursing report is a foundation for a future for nurses that is different from our past.
The statement provides a clear agenda for Nursing Now's global network across 122 countries and partners to intensify efforts to advocate for increased investment in nursing to build a resilient nursing workforce. A significant global economic downturn is forecast and there will be competing demands for investment; nurses need to be highly visible and articulate their record of effectiveness during the pandemic as a foundation for continued and larger government investment. Investment is needed in education for nurses and then to recruit and retain them in jobs that have decent working conditions.
The Nursing Now campaign has been extended until the end of June 2021 to enable a continued focus on advocacy for investment in nursing and support its network of 660+ groups to engage in policy dialogue on the future for nursing.
Nursing Now congratulates WHO, ICN and ICM for such effective joint work at this challenging time.