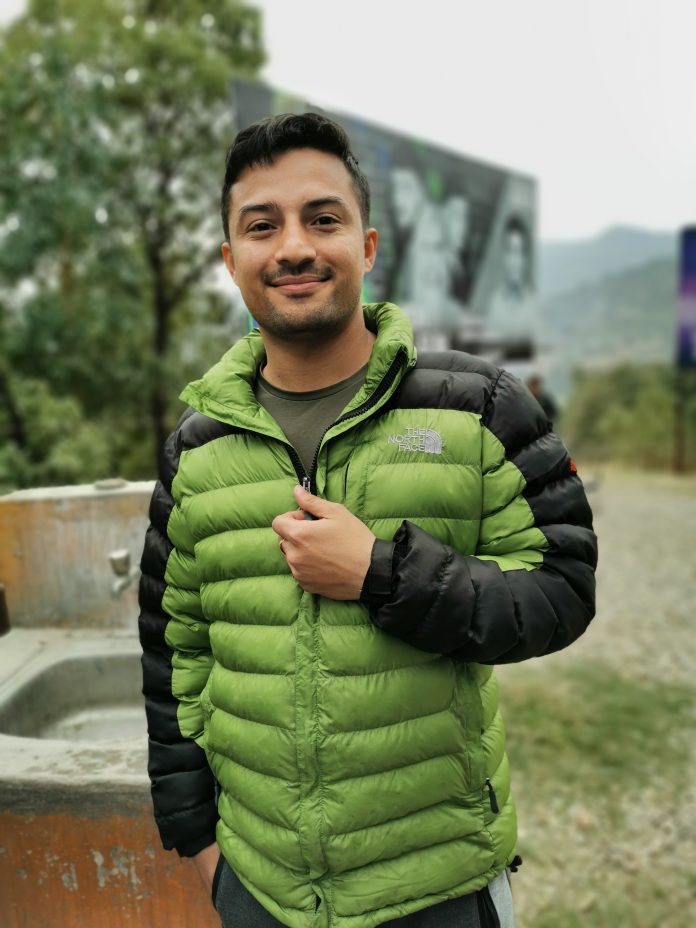 This blog was written by Sailesh Bhandari, a registered clinical nurse from Nepal.
My name is Sailesh Bhandari and I am a Nepalese registered clinical nurse. Currently, I work as a Nursing Educator at Jaya Mental Health, where I coordinate several nursing capacity-building projects. 
I started my nursing training programme at the International University of Business Agriculture and Technology in Dhaka, Bangladesh. I felt like a tiny fish that had spent all his life living in a fish tank suddenly being dropped in the ocean. I had to prove to my parents, to society and above all to myself that I could do it. 
In Dhaka and with my nursing colleagues from many other countries, I learned how nursing could turn into a true passion. I became confident in speaking in front of large crowds and found out how resilient I was whilst conducting free community health check-ups in the slums of Bangladesh or when organising blood donation programmes. Nursing school really put me to the test. 
Once qualified, I started working as a bedside nurse in a Coronary Care unit at a Tertiary hospital in Dhaka. Working as a fully qualified nurse was a huge eye-opener. On one hand, my nursing role surpassed my expectations: I learned new skills, became increasingly confident in my job, and after one year became the charge nurse of the entire unit. On the other hand, and as time passed, I also became increasingly aware of the challenges faced by nurses: me and my colleagues had limited access to professional development opportunities and good leadership; we noticed how our knowledge and input was often disregarded by other health professionals; and how nursing training programmes did not encourage critical thinking. I was determined to do my best and change what I could.
Together with the head of nursing, we launched an in-house training programme for staff nurses on leadership and critical thinking skills. After nine months of running the programme, we noticed small but encouraging changes in staff. I understood that real change can be subtle, but also possible. At the time, I also completed a Master's degree in Public Health.
Once back in Nepal, I vividly remember how I was looked at whilst waiting to write my Nepal Nursing Licensure Examination – I was a male nurse and that was unfamiliar to everyone standing next to me. This and many other experiences made me realise how far behind nursing practice was in Nepal compared to other places.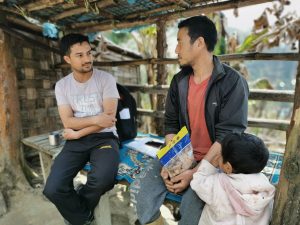 Eager to make a difference, I entered nursing education, and joined a Kathmandu-based nursing college as a part-time lecturer. From there, I moved to Jaya Mental Health – the organisation I currently work with, supporting the training and professional development of nurses in Nepal and South Asia. Jaya Mental Health offered me space to speak my mind, full autonomy to make decisions, and opportunities to put my skills into practice and to grow in a constructive work environment. 
Throughout 2020 – the international year of the nurse and the midwife – I was fully involved in an emotional support programme for nurses, offering counseling throughout the COVID-19 pandemic. I learned about the severity of staff shortages across Nepal's hospitals; about low salaries, long shifts, lack of leadership and governance; about how nurses were victims of the stigma surrounding this pandemic – pressured by their families to quit their jobs or asked by neighbours to move to a different area. 
My wish is that one day, nurses all over the world and especially in developing countries can flourish and achieve their full potential as health professionals, team members, and individuals. I am proud to be a nurse and look forward to continuing learning and supporting other nursing colleagues for many years to come.