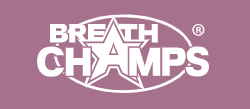 Nurse entrepreneur develops project to support children with asthma. 
BreathStars is a nurse-led experimental programme cascading singing for lung health competencies in primary schools.
Originally funded by Salford Clinical Commissioning Group (NHS) and the Big Lottery Fund, BreathStars is an experimental project led by nurse entrepreneur, Heather Henry to test if singing helps the breathing of children with asthma.
Most of the evidence for singing for lung health comes from adults with chronic lung disease. As yet there is little evidence in children with asthma, so the work of BreathStars focuses on testing ideas to see if they help children with asthma and their families.
"We engage a professional music therapist to help us, with musical advice, help and support from The Hallé. We also play games and tell stories to improve asthma knowledge in fun and memorable ways," explains BreathStars creator, Heather Henry.
When children with asthma are anxious they may breathe more rapidly, stimulating the fight or flight response and exacerbating their stress. To add to this, when exhibiting asthma symptoms, they may experience air trapping during exhalation. Hyperventilation in itself can be a trigger for asthma. Singing helps by firstly distracting children from focusing on their feelings or symptoms and then by encouraging the lungs to empty more fully. This avoids the temptation to take frequent 'top up' breaths.
In 2019, the World Health Organisation commissioned Fancourt and Finn to publish a summary of the importance of arts on wellbeing. They conclude that 'Singing has a number of similarities to physiotherapy and the breathing techniques used for breathlessness management and airway clearance'. 
Nurses can play a key role in engaging primary and community settings in activities using music and singing. The most obvious way to incorporate singing for lung health into clinical practice is via social prescribing. Nurses can signpost both adults and children to singing for lung health groups. It is important to check if the singing leader has had recommended training. Visit the British Lung Foundation (BLF) singing for lung health webpage where you can search for groups in your area where the leader has had BLF-recommended training.
Primary Care Networks can follow the BLF links to sources of training and commission this for singing leaders working with locally established singing groups. School nurses can signpost teachers in schools to the BLF site to seek training.
BreathStars is a joint initiative between BreathChamps CIC, founded by nurse entrepreneur Heather Henry, and Unlimited Potential, a social enterprise based in Salford, England.
To learn more about BreathChamps, click

here

.