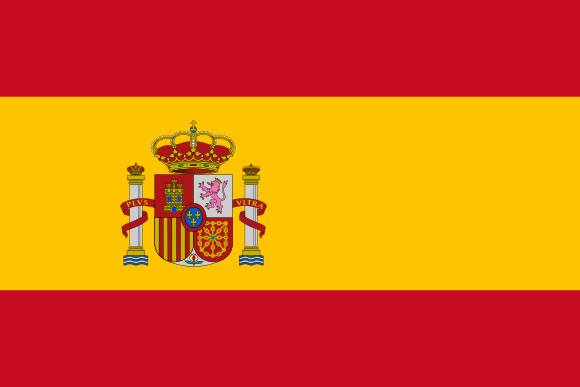 National
On 14 May, the Consejo General de Enfermería Española (CGEE) launched Nursing Now Spain with Spain's Minister for Health, Consumption and Social Welfare, Nursing Now co-chair Lord Nigel Crisp and the ICN's Howard Catton in attendance. Read more about the launch event, here.
You can find press coverage of the launch of Nursing Now Spain, here:
Carcedo destaca los "mayores roles" que jugarán en el futuro los profesionales de Enfermería
El Consejo de Enfermería y Sanidad constituyen Nursing Now España
See the official photos of the launch,
here.
For more information on how to get involved with the Nursing Now campaign in Spain please contact Dr Adelaida Zabalegui, Nursing Now Global Campaign Board Member supporting the European region: 
azabaleg@clinic.cat 
Autonomous Community Groups
Nursing Now activities have been taking place across Spain, including:
On 6th May 2019, Nursing Now Balearic Islands launched in Mallorca in the presence of Nursing Now's Barbara Stilwell.
Nursing Now Basque. Contact Imaculada Moro, Deput Director of Nursing, Osakidetza-Vasque service of health: inmaculada.morocasuso@osakidetza.eus
Nursing Now Canary Islands. Contact Conrado Domínguez, Director of Health Care Service: cdomtru@gobiernodecanarias.org.
Nursing Now Cantabria.

Contact

Zulema Gancedo, Nursing coordinator at Consejeria de Sanidad Gobierno de Cantabria: nursingnowcant@gmail.com.
Nursing Now Castilla y Leon. Contact Alfredo Escaja, President of Nursing Association of Castilla y Leon: consejo@enfermeriacyl.com
Nursing Now Catalunya.

Contact

Nuria Cuxart Ainaud, Dean of Consell de Col.legis d'Infermeres i Infermers de Catalunya: ncuxart@consellinfermeres.cat.
Nursing Now Euskadi.

Contact

Inmaculada Moro Casuso, Subdirectora-asesoria  de enfermería: inmaculada.morocasuso@osakidetza.eus
Nursing Now Extremadura. Contact Manuela Bobadilla del Pozo, Subdirectora de Cuidados y humanización: manuela.bobadilla@salud-juntaex.es
Nursing Now Galicia. Contact Lourdes Bermello López, Chairwoman, Lugo Nursing College: colexio@enfermerialugo.org
Nursing Now La Rioja. Contact Pedro Vidal, Presidente, Colegio Oficial de Enfermeria de La Rioja: Presidente@colegioenfermeriarioja.org
Nursing Now Comunidad de Madrid. For more information, Sara Gasco González, Secretaria General for the Colegio Oficial de Enfermería de Madrid: secretaria@codem.es.
Nursing Now Murcia. Contact Peña Laguna, Director of Nursing at the Murcia Health Service: nursingnowmurcia@gmail.com
Nursing Now Navarra. For more information, contact Ana María Fernández-Navascués, Department of Health, Government of Navarra: am.fernandez.navascues@navarra.es
Nursing Now Valencia. Contact Esperanza Ferrer Ferrandiz, Directora Escuela de Enfermería La Fe: eferrerferrandis@gmail.com
Local groups
Nursing Now Montse Montaña.

F

or more information, contact Montserrat Montaña Peironcely, Cap de Programa Docent d'Infermeria:

 

momo1268@gmail.com

.

Ramon Llull University, Barcelona. For more information, contact Concepció Miralles, Dean of the Blanquerna School of Health Science:

concepciomm@blanquerna.url.edu

.

Colegio Oficial de Enfermeria de Salamanca. For more information, contact M Jose Garcia,

mjgarciaromo@hotmail.com

.

FGS Hospital de la Santa Creu i Sant Pau. For more information, contact Margarita Esteve,

direccioinfermera@santpau.cat

.

Societat Catalano Balear d'Infermeria Nursing, Montse Montaña. For more information, contact Montserrat Montaña Peironcely, Cap de Programa Docentd'Infermeria:

momo1268@gmail.com

.

Col·legi Oficial d'Infermeres i Infermers de Tarragona. For more information, contact Gerard Mora-López, gmora@codita.org.

University Pompeu Fabra. For more information, contact Esther Cabrera,

ecabrera@tecnocampus.cat

.

Hospital Universitari Vall d'Hebron. For more information, contact M. Ángeles Barba Flores, Directora de Enfermería: dirinfermeria@vhebron.net
Institut Català de la Salut. For more information, contact Montse Artigas, Nurse Executive Director: montse.artigas@gencat.cat
Asociación Acción Enfermera. For more information, contact Mónica Lanza, Presidenta Asociación Acción Enfermera: presidencia@accionenfermera.com
Col-legi Oficial d'Infermeres i Infermeres de Tarragona. For more information, contact Dr Mora-Lopez: gmora@codita.org
Instituto de Salud Carlos III (Ministry of Science, Innovation and Universities). For more information, contact: Teresa Moreno-Casbas, Nursing and healthcare research unit (Investén-isciii), mmoreno@isciii.es
Asociación Nacional de Directivos de Enfermería (ANDE). Contact Blanca Fernández-Lasquetty Blanc: secretaria@ande.org
University of Valladolid. Contact Manuel Frutos Martin, Department Chair: mafruel@enf.uva.es
ASENHOA. Contact Camelia Fernandez, Presidenta: cameliagf@gmail.com
Colegio Oficial de Diplomados en Enfermería del Principado de Asturias (CODEPA). Contact Elena Fernández Ardisana, Presidenta: codepa@codepa.es
ACIART (Asociacion Enfermeria Anestesia Cataluna), contact Montserat Sanclemente Dalmau, President: montsesancle@hotmail.com
Hospital Sant Joan De Déu, contact Emma Gomez Fernandez, Directora Infermera: emmagomez@sjdhospitalbarcelona.org
Asociación Nacional de Directivos de Enfermería (ANDE), contact Blanca Fernández-Lasquetty Blanc, Secretaria: secretaria@ande.org
Universidad de Oviedo, contact Rubén Martín Payo, Lecturer and researcher: martinruben@uniovi.es
Asociación madrileña de enfemería, AME, contact Alda Recas, Spokeswoman: nursingnowmad@gmail.com
Facultat de Medicina i Ciències de la Salut, Universitat de Barcelona, contact Pilar Delgado-Hito, Dean. Contact: direccio-infermeria@ub.edu
Colegio de Enfermería de Granada, contact Jacinto Escobar Navas, President. Contact: jescobar.presidente@codegra.es
EUI Sant Pau (Nursing School), contact Mercedes Abades Porcel, Director of Nursing. Contact: Schoolmabades@santpau.cat
Fundació Hospital d'Olot i Comarcal de la Garrotxa, contact Pastor Carme, Nurse Director. Contact: mcpastor@hospiolot.cat
COLEGIO ENFERMERÍA Y DEPARTMAENTO SANIDAD, contact Francisca Palmero Pérez, Presidenta Comision Deontologica Colegio de Enfermería Aragon y Directora Enfermeria Hospital San Juan de Dios de Zaragoza. Contact: pepalpa@yahoo.es
University of Girona, contact Carme Bertran Noguer, Dean of the Faculty of Nursing. Contact: deg.infermeria@udg.edu
Mutua Fraternidad Muprespa, contact Sandra Alegre Jodar, Nurse. Contact: salegre@fraternidad.com 
Fundació Hospital d'Olot i Comarcal de la garrotxa, contact Carme Pastor, Nurse Director: mcpastor@hospiolot.cat
Asociación Andaluza de Enfermeria Comunitaria (ASANEC), contact Felisa Galvez, Nurse: presidencia@asanec.es
eAsociacion Nacional de enfermería para la Innovación y el Desarrollo. For more information, contact Ana María Hernández González, Founder and Chairwoman: presidenta@enfermerinnova.es
Medikuntza eta Erizaintza Fakultatea (UPV/EHU) / Facultad de Medicina y Enfermería (UPV/EHU). For more information, contact Rubio Pilarte Jesus, Ataleko Dekanordea / Vicedecano de Sección: jesus.rubio@ehu.eus
Hospital Universitari Sant Joan de Reus. Contact Immaculada C.Grau Farrús, Directora d'infermeria: igrau@grupsagessa.cat
OSAKIDETZA Servicio Vasco de Salud. Contact María Encarnación Betolaza López de Gámiz, Directora: encarnacion_betolaza@ehu.eus
Hospital Universitario del Vinalopó. Contact Mª Carmen Gil Collados: mcgil@vinaloposalud.com
Ribera Salud. Contact Pepa Soriano Ruiz, Directora de Enfermería: mjsoriano@torrevieja-salud.com
Aseedar-td. Contact Antonia Ballesteros-Barrado, Secretary: info@aseedar-td.org
SALUSPLAY. Contact Carlos Valdespina Aguilar, Director: c.valdespina@salusplay.com
Universidad Alfonso X el Sabio. Contact Alejandro Lendínez, Jefe de Estudios Grado en Enfermería: alendmes@uax.es
Fundació Assistencial Mútua Terrassa. Contact Judit Fernández Cuervo, Nurse director: jfernandez@mutuaterrassa.cat
University of the Basque Country. Contact Marta Barandiaran, Vice rector for Coordination and International Relations: internacional@ehu.eus
HUGES Humanizando la Gestión. Contact Albert Cortés Borra, Director: info@humanizandolagestionsanitaria.com
Colegio Profesional de Enfemería de Ávila: colegioavila@enfermeriacyl.com
Parc de Salut Mar. Contact Lourdes García Zaldívar, Director of Nursing: LLacueva@parcdesalutmar.cat
Hospital Universitari de Bellvitge. Contact Susana Asensio, Subdirectora enfermera: sasensio@bellvitgehospital.cat
Efekeze (Community Nursing Association of Basque Country). Contact Camino Aragon, Secretary: secretaria@efekeze.com
CHV. Contact Mireia Subirana, Nursing Management: dircures@chv.cat
Osakidetza. Contact Nerea Gutierrez, Nursing Director: nerea.gutierrezbartolome@osakidetza.eus
Unió Catalana d'Hospitals. Contact Mercè Estrem, Secretaria Tècnica Atenció Sanitària: merceestrem@uch.cat
Servicio Canario de la Salud. Contact Mªdel Cristo González Ramos, Enfermera: mgonramc@gobiernodecanarias.org
Orden de San Juan de Dios. Contact César Téllez, CEO: cesar.tellez@sjd.es
Sindicato Independiente de Madrid. Contact Juan Carlos Escobar Guisado, General Secretary: sipem.csitup@gmail.com
Hospital Universitario de Catalunya. Contact Viso Cano, Directora de enfermeria: marife.viso@quironsalud.es
Consorci Corporació Sanitària Parc Taulí. Contact Carmen Diaz-Fernandez, Dirección Enfermera: cdiazf@tauli.cat
Hospital Universitari Arnau de Vilanova. Contact Josep Mª Gutiérrez Vilaplana, Infermer Gestió del Coneixement i Avaluació: jmgutierrez.lleida.ics@gencat.cat
Mutua Asepeyo. Contact Mario Aquino, Director de Enfermería: maquinoolivera@gmail.com
Foro HURGE. Contact Juan Carlos Miranda Domínguez, Coordinador: jcmiranda@forohurge.com
Asociación de Enfermería Canaria. Contact Maria Eugenia Suarez Diaz, Presidenta Asenca: asociacionenfermeriacanaria@gmail.com
Consorci d'Atenció Primària de Salut Barcelona Esquerra. Contact Silvia Roura: sroura@clinic.cat
Colegio de Enfermería Segovia. Contact Bárbara Poza María: babapoza@hotmail.com
Nursing Now Catalunya, Spain. Contact Gemma Falguera, Presidenta: llevadores@llevadores.cat
Col·legi Oficial d'Infermeres i Infermers de Lleida. Contact Miquel Àngel Calderó Solé, Secretary: macaldero@coill.org
Pius Hospital de Valls. Contact Montserrat Pié Salvat, Directora d'Infermeria: mpie@piushospital.cat
Grup Impulsor Som Garantia Coib. Contact Mireia Boixadera: mireia.boixadera@somgarantiacoib.cat
Universidad Camilo José Cela. Contact Ángel Vicario, Professor: avicario@ucjc.edu
Organizacion Colegial de Enfermeria. Contact Patricia Perez Andres, Responsable Grupo Nursing Now: patneos7@hotmail.com
Hospital De la Cruz Roja del Servicio Madrileño de Salud. España. Contact Carmen Ferrer Arnedo, Jefe de la Unidad de Atención al paciente: cferrer@salud.madrid.org
Colegio oficial de enfermería de Melilla. Contact Francisco Javier Miralles Andujar, Presidente: coleg52@consejogeneralenfermeria.org
Excmo. Colegio Oficial de Enfermería de Cádiz. Contact Rafael Campos Arévalo, Presidente: rcpresidente@coecadiz.com
Clinica Salus Infirmorum. Contact Montse Trias, Nurse Address: direccion.enfermeria@clinicasalus.org
Hospital de la Santa Creu i Sant Pau. Contact Maria Angeles Sabaté Andreu, Presidenta API Sant Pau: API_API@santpau.cat
Osakidetza. Contact Alicia Moreno, Enfermera: amoreno113@hotmail.com
Hospital General de Granollers. Contact Carme Tusquellas, Directora de enfermeria: ctusquellas@fphag.org
Consorci Sanitari del Maresme. Contact Encarna González, Department of Communication: egonzalezca@csdm.cat
Masquecuidar. Contact Natividad Comes, CEO: naticomes@masquecuiadar.com
Asociación de Enfermería Especialista Titulada (ASENEST). Contact Alicia Negron, President: ALICIA82MAD@GMAIL.COMEnfer
Proyecto SI (Red de Enfermeras Expertas de Unidades de Urodinamia de España).
Contact Blanca Fernandez-Lasquetty Blanc, Directora del Proyecto SI: blancafl@enferconsultty.es
Nursing Now Euskadi. Contact Oscar Roman Garcia, Nurse: oscarromangarcias@gmail.com
Grupo local #NursingNowInfoEmprende. Contact Carmen Ferrer Arnedo, Cofundadora del grupo local: teresa.perez@salud.madrid.org