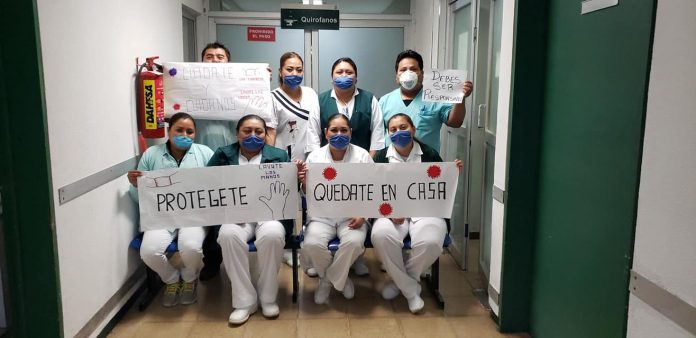 The Gender Equity Hub and Global Health Workforce Network is asking frontline health and social care workers to complete a survey on COVID-19 health and safety.
This survey was developed by an international group of experts convened by WHO and ILO to collect data about risk factors and their controls for health and safety of health workers in COVID-19.
The target group of survey respondents is very broad – from professionals providing services for occupational safety and health, IPC, psycho-social support, to frontline health workers, managers and decision-makers in the health sector, social partners, and academia.
This survey aims to identify the most common occupational risks for the health and safety of health workers and the measures for their prevention in the context of the ongoing COVID-19 pandemic.