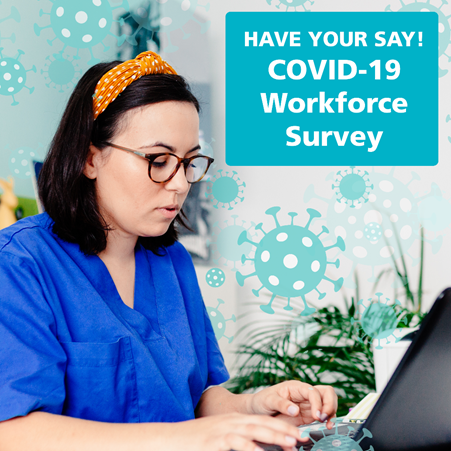 In an attempt to understand how the COVID-19 pandemic is being felt across the global nursing and midwifery workforce we would like to invite you to take part in a survey that is being conducted by the Rosemary Bryant AO Research Centre at the University of South Australia, supported by the Nursing Now campaign.
The aim of this survey is to find out how nurses and midwives are feeling about their work, and how they have been impacted by COVID-19.
Findings from this survey will inform the understanding of the occupational well-being among the nursing and midwifery workforce globally and will help to identify areas where further support may be required.
Please click on the links below to access the survey in your language.
COVID-19 Workplace Survey in English
 
COVID-19 Workplace Survey in Spanish
COVID-19 Workplace Survey in French
If you have any questions about this study, please contact the Chief Investigator, Mr. Greg Sharplin, email: greg.sharplin@unisa.edu.au.