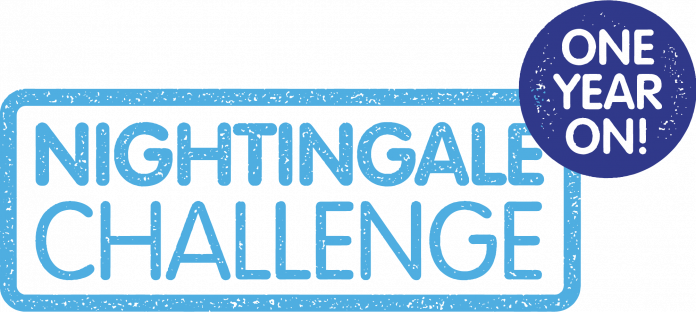 To mark the first anniversary of the Nightingale Challenge, we will hold an all-day virtual conference on Friday 26th June. This will be an opportunity for Nightingale Challenge employers and participants to share their experiences of implementing the Nightingale Challenge and to discuss nursing and midwifery leadership now and into the future.
The event will begin at 8 am (BST) and end at 5 pm (BST) and will provide a mix of sessions, led by international nursing and midwifery leaders, that will address the experiences of those involved in the Nightingale Challenge, as well as topics such as advocacy, and the politics of nursing. We will also hold intergenerational conversations about nursing and midwifery, and provide a career advice session for early career nurses and midwives.
The event will take place via an online platform called Accelevents which will allow for multiple sessions to take place over the course of the day and provide our participants with the space to network.  
The event is available and free for anyone to attend, and we will be inviting the 760+ health employers and their 28k participants to join us for the day. Unfortunately, places are limited, however, for those unable to attend the live sessions, the recording of each session will be made available as soon as the session finishes and can be accessed through the online platform.   
We will be opening registration on 22nd June at 12:00 pm (BST). 
To follow and join the conversations around this event, please use #NC1YrOn