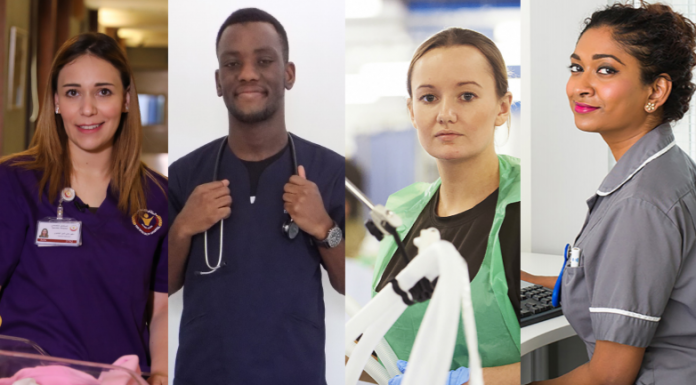 This Friday, 27th September, the Nightingale Challenge will host the first of its employer webinars. The webinar will last 45 minutes in total and will be held at 8am and 6pm (London GMT+1) to allow as many people as possible to participate.
The webinar will be chaired by Lisa Bayliss-Pratt, Programme Director for the Nightingale Challenge and hosted by Kristine Qureshi, Programme Director and Claire Medd, Programme Manager at the International Council of Nurses (ICN).
The title of this webinar will be:
"Voices from nurses in practice – ICN's Leadership for Change (LFC)™"
It will follow the following format:
An introduction to the Nightingale Challenge and the ICN presenters by Lisa (5 mins)
An overview of ICN's leadership for change course by Kristine (10 mins)
Examples of modern day leadership and its impact (10 mins)
Q&A (15 mins)
Lisa and ICN closing remarks (5 minutes)
If you already have specific questions in mind, we ask that you kindly submit these to nightingale@nursingnow.global along with your name, organisation and country, before 27th September. This will allow us to prepare and answer as many questions as possible during the webinar.
To join one of the webinars simply follow one of the following Zoom links below:
8am – https://zoom.us/j/946202372