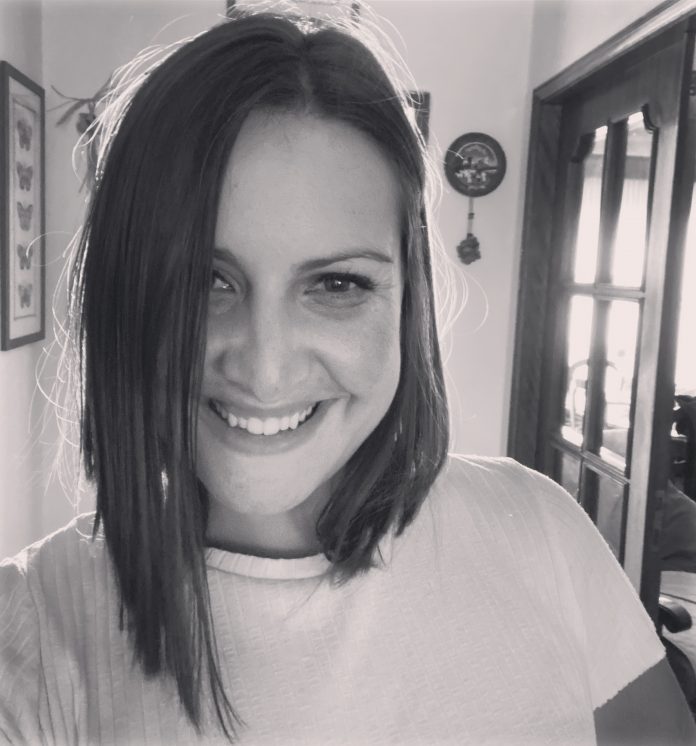 My name is Sara Costa and I have worked as a Deputy Sister and a Clinical Practice Educator in a Neuro Intensive Care Unit (ICU) for over three years now. I always knew I wanted to work in a hospital and decided to go into nursing over 12 years ago. I was, and still am, passionate about human anatomy and physiology, understanding how the body works and how we, as nurses, can help and care for patients.
By the time I finished my nursing degree in Portugal, which included four years of adult, paediatric and mental health nursing, there were no jobs. I took the bold decision to move to England and started working in a hospital in the north of the country. I worked on a medical ward and was exposed to a huge variety of conditions that varied from UTIs to Guillian Barre Syndrome. After nearly two years, I decided I wanted a different opportunity and I moved to Oxford where I started working on the neuroscience ward. I spent a total of two years working on the ward when I decided to join the Neuro ICU which is a referral unit for many hospitals around Oxford. 
In Neuro ICU, I share my hours as a Deputy Sister and a Clinical Practice Educator (CPE). My job includes looking after patients from admission to discharge from ICU, where most of the time they would be on a ventilator and receiving different medications to treat their conditions. As a senior nurse, my job includes supporting my colleagues, organising the shift workload and managing the unit when a charge nurse is not around. It is a job with significant responsibility and a lot of tasks, the most complex of which being the bed and resources management as well as liaison with the various members of the multidisciplinary team. The rest of the time, while working as a CPE, I support the integration of new nurses into the team, planning, and teaching classes and organising training. I make sure that skills and knowledge of the nurses are up to date with the most recent evidence-based practice so that we can implement safe and quality care. 
The brain represents who we are: our thoughts, our memories, our ability to talk, speak and understand. Our brain makes us who we are. I look after patients that can be facing anything from brain tumours to bleeds, clots, trauma or congenital defects. This represents a huge variety with different presentations depending on which part of the brain is injured in the process.
Most of the conditions that my patients face are acute and they had no prior warning that something was wrong. This brings a lot of stress for families who see their world change from one minute to the other and we cannot offer any definitive answers. What we always find in neuro, is that defining patient outcomes is unpredictable and to date there is not an accurate tool that we can use to guide conversations with families. For this reason, we explain our concerns, what we may expect them to do in the best-case scenario, but we also explain what the worst-case scenario could look like. The uncertainty is probably our biggest challenge.  The inability to provide conclusive answers is stressful not only for patients and their families but also for all of us as caregivers.
As a nurse who has worked in the acute setting of neuro injuries (ICU and ward level), I have never been in direct contact with long term rehabilitation. Nevertheless, it is globally recognised that rehabilitation must start as soon as the patient's condition is no longer life-threatening. We start rehabilitation as soon it is safe to do so, including getting patients out of bed while they are still mechanically ventilated. Unfortunately, neuro rehab goes further than early mobilisation and should include neuropsychological programmes and cognitive rehabilitation. Sadly, with the current available resources in the acute setting, offering care that includes all the variables of a comprehensive rehab plan, can be very difficult to accomplish. Trying to increase the funding for neuro recovery and rehabilitation is difficult because of the lack of clear patient outcomes.
I believe that nurses play an important role in the recovery and rehabilitation of patients with a brain injury, but it is essential to work together as a multidisciplinary team. It is vital to recognise everyone's specialty (physiotherapy, speech and language therapies, occupational health, medicine, neuropsychology, etc.) as fundamental aspects of neurorehabilitation. 
As nurses, we are the ones that spend the most time with the patients, we get to know them, their abilities, and their fears. Nurses are by their bedside 24 hours a day and we should also act as reliable members of the team to complete and lead rehabilitation plans. From my point of view, nurses should set up and take more responsibility in the planning of rehabilitation plans given our knowledge and skills, and the fact that we have the closest connection to the patients and their families based on the time spent together. 
The opportunities to develop in this field of nursing are huge and exciting. If you love nursing but you want to be in constant development and excited by novel techniques, Neuro Nursing is for you!