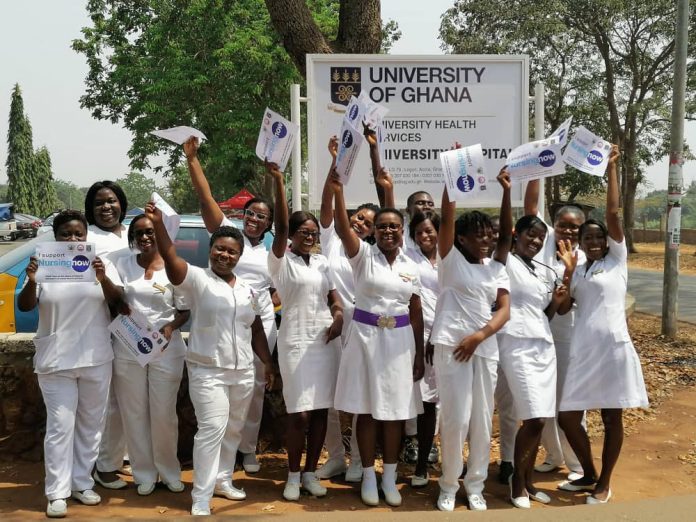 The University of Ghana Health Services has launched its Nightingale Challenge!
There are 10 nurses taking part in the programme. The Nightingale Challenge participants attended a 3-day intensive leadership workshop named, " Developing your Leadership Potential." This was organised by the Friends of African Nursing in collaboration with the Nursing and Midwifery Council of Ghana, and held at the Medical & Surgical Skills Institute, Accra, Ghana.
Participants learnt a great deal during this three day intensive course and have started to use their newly gained knowledge and taking on certain leadership roles.
The Nightingale Challenge participants hold regular meetings with their mentors to enable them to plan adequately and carry out outlined activities.