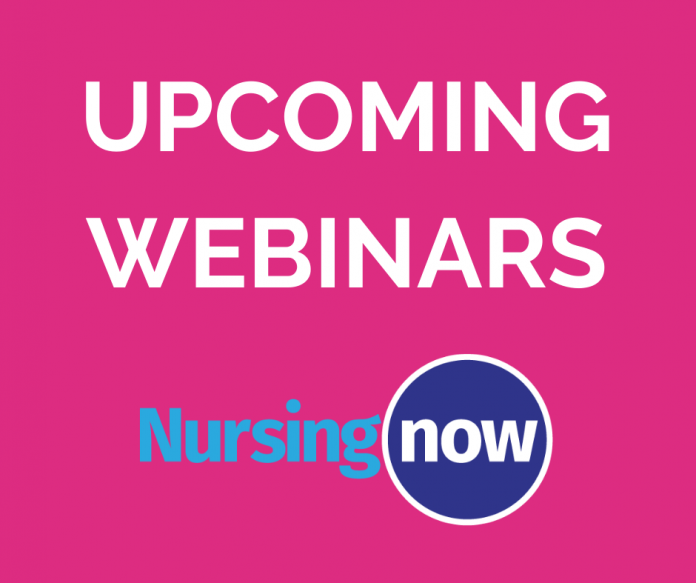 Over the coming weeks, we have several webinars planned. See the list and details below to make sure you don't miss out!
Implementing Innovation, 3pm (BST), 17th September
This webinar is part of the Nightingale Challenge Global Solutions Initiative that we are currently running in collaboration with SameYou. Join us on 17th September at 3pm (BST) to hear from Nightingale Challenge Programme Lead, Professor Lisa Bayliss-Pratt and CEO of SameYou, Jenny Clarke. We will also be joined by global experts in implementing innovation and improving care, such as Maureen Bisognano, President & CEO of the Institute for Health Improvement. This webinar will address Quality Improvement and ways to create positive change to improve care, with examples provided by neuro-nurses in the UK. 
---
Building the Bridge: Nurses and Midwives Protect Essential Health Services During COVID-19, 2pm (BST), 22nd September
Join Seed Global Health, Nursing Now, Partners in Health, University of Global Health Equity, and the Nurses Lead | Midwives Lead campaign partners for an engaging online conversation during the first-ever virtual UN General Assembly. Nurse and midwife leaders will share their experiences in the face of COVID-19, discuss strategies needed to address the shortages in their professions, and galvanize support for continued investments to ensure health for all.
---
Leadership During Times of Crisis, 1pm (BST), 24th September
Join the World Health Organization, the International Council of Nurses, Nursing Now and Sigma Theta Tau International for a webinar to explore multiple perspectives on leadership during COVID-19. Nursing Leadership Through the Time of COVID-19 will include four separate panel discussions with nurses from around the world on the challenges and lessons learned during COVID-19, question and answer sessions, and a concluding conversation.
---
Nightingale Challenge – Global Experiences, 8am (BST), 29th September
This webinar will gather Nightingale Challenge programme representatives from around the world to share their experiences of implementing their programmes and discuss how they plan to make them sustainable.
We will hear from representatives from Australia, India, New Zealand, Spain and the UK.
This webinar will be available in French.