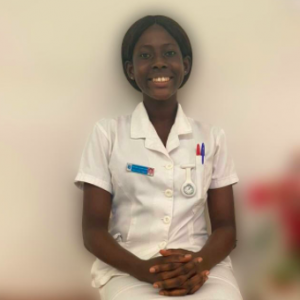 I am Emmanuella Adomako-Bempah, a third-year adult health nursing student. I always believed nursing would be a marvelous career and also a great means to give back to my community. Before entering nursing school, I was amazed by the contribution of nurses to health promotion. It was explicitly clear that nursing was the right path for me.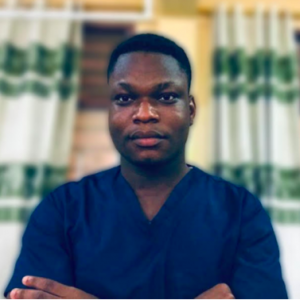 I am Stephanopoulos Osei, a third-year student nurse at the University of Ghana School of Nursing & Midwifery. Currently, I have a year more to go and after graduation, I hope to start working in a clinical facility providing care to people in my community. I envision using my nursing skills to create initiatives (or join one) that makes healthcare accessible to many who cannot reach health workers for various reasons.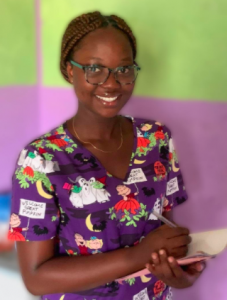 I am Adelaide Appiah Yeboah, also a third-year student nurse. I believe that becoming a nurse means that  I can make a difference in the lives of individuals, families and communities. Even as a student nurse, I find myself making some of these positive differences during clinical placements and community health nursing projects. I would love to become a nurse innovator someday.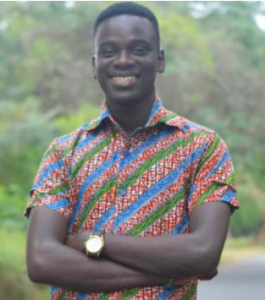 I am Lawrence Akuamoah Owiredu, a third-year nursing student at the University of Ghana School of Nursing and Midwifery. Being passionate about the health and well being of others, I hope to work in the clinical setting after my first degree, rendering care to those in need of it whilst furthering my education to gain higher knowledge to improve on the care rendered. For me, being able to earn a living through my passion is a win-win for sure.

Individually we have aspirations to make a difference. That is what connected us as a team and inspired us to join the Nightingale Global Solutions Initiative (NCGSI). The idea of creating nurse-led solutions for challenges that threaten neurorehabilitation in Ghana and beyond was phenomenal, and we believed we could be part of such an initiative. We were also inspired by the work and input of nurses, health workers and speakers during the webinars organised as part of the NCGSI.

We were not expecting to win this challenge. It was unbelievable when we received a congratulatory email announcing us as the winners of the very first NCGSI. That was a huge validation for us.

We hope that we will be able to bring our solution to life. We know it will be challenging, but we are inspired by the impact a nurse-led innovation like this could have on the quality of life of patients going through neurorehabilitation in Ghana and beyond. The team is grateful to Nursing Now, SameYou, our school, our dean and our wonderful mentoring tutors.