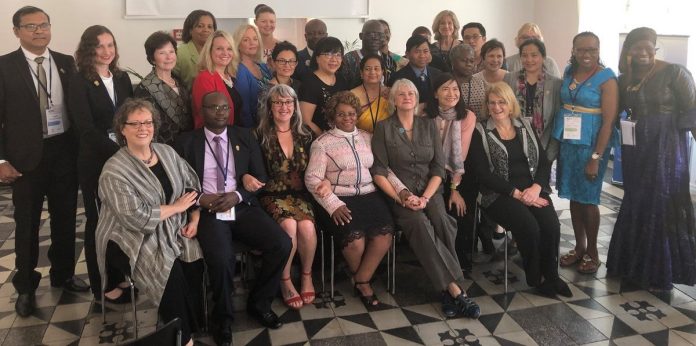 Applications are now open for the ICN's Global Nursing Leadership Institute (GNLI TM) 2019 leadership programme.
The programme aims to prepare top nurses from around the world to drive policy that improves the health of people, health care and the nursing profession.
30 top nurses and midwives will be selected for this year's programme and it is open to nurses and midwives who work in:
government and civil service (government chief nurse);
national nursing regulatory bodies (registrar);
international, national or large regional health organizations, including health service providers and nongovernmental organizations (chief executive, director of nursing, senior head of departments and programmes);
senior nurse practitioners (leading advanced practice development);
professional nursing associations (president, vice-president, chief executive);
trade unions with significant nursing membership (president, vice-president, chief executive, head of nursing department);
education, research and development (dean, senior professor, director of research department or large programme).
For more information and details on how to apply, click here.