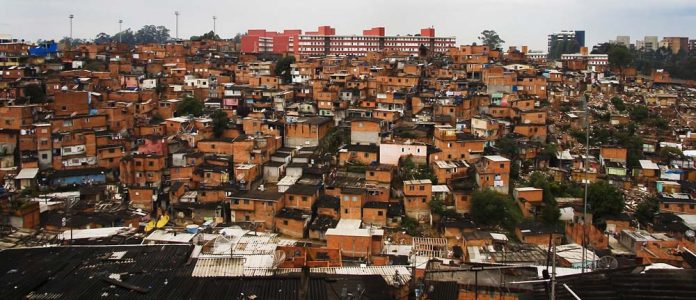 Community health workers and nurses in São Paulo have been providing healthcare education in local bars for the last five years.
Set up in 2013, 'Bar Talk' was started by a nurse with the support of community health workers from Hospital Israelita Albert Einstein in São Paulo, Brazil.
The project has two aims:
Breaking down the barriers that prevent local men from seeking medical treatment and accessing primary health care and services;
Providing health education and support.
The project's target group are the local men of Paraisópolis, a poor community in the south of São Paulo, which has approximately 60,000 inhabitants.
The project was set up by Fransisco Nilson Paiva dos Santos, a local nurse, who noticed that men in the community were using emergency services instead of primary healthcare services. Local men were also increasingly seeking urgent medical care due to an increased amount of violence and alcohol abuse.
The community health workers organised monthly meetings with men aged between 20 and 59. These meetings run for two hours in a local bar, with an interdisciplinary team of health professionals who discuss various social and health issues. These sessions are followed up a week later with 'After Bar' meetings, where the men attend appointments at a primary health centre and work with professionals to develop their own therapeutic plan.
The project led to an increase in men over the age of 20 visiting the primary health centre in Paraisópolis. From 2013 to 2017, the total amount of visits increased by 53% with male visits increasing by 80%. The meetings and subsequent discussions have also helped reduce resistance to attending local health services.
What the participants said
"This information has changed me because of what you have said here. Now when I have a health problem I go to the primary health care centre."
"I would never have had these kinds of conversations with my friend if it wasn´t for this activity."
"The group is very interesting. We have managed to inform ourselves about the benefits of attending the primary healthcare centre in our area. We are incentivized to go to the PHC to check up on our health."
The future – thinking outside the box and inside the community
The project has increased understanding amongst the health professionals about how to tackle ill health in hard-to-reach groups. As the project organisers say: "this [project] challenges the nurses to think outside of the box, coming up with new powerful strategies to support the health of men in the community."
Bar Talk has now expanded to various bars in the local community and has stimulated greater community empowerment.
Over the next three years, Nursing Now will follow up with the hospital as it develops more community support, helping publicise its activities and share the lessons learned.