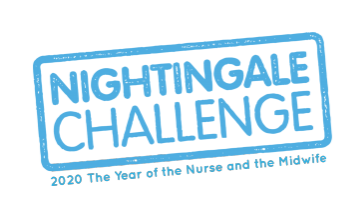 The global response to the Nightingale Challenge has been truly inspiring with 3,684 young nurses and midwives from 80 organisations around the world already officially confirmed and participating in the Challenge. 
On Wednesday, 17th July the Nightingale Challenge will host its first webinar. This webinar will provide you and your nurses and midwives the opportunity to hear from Lisa Bayliss-Pratt, Programme Director for the Nightingale Challenge, who will be giving an overview of the Nightingale Challenge and providing some examples to inspire the development of your programmes. 
This will also be the opportunity for you to ask any questions you might have about the Nightingale Challenge. If you already have specific questions in mind, we ask that you kindly submit these to nightingale@nursingnow.global along with your name, organisation and country, before 17th July. This will allow us to prepare and answer as many questions as possible during the webinar. 
The webinar will last 30 minutes and will be held at 8am, 12pm and 4pm (London GMT+1) to allow as many of you as possible from different time zones to participate. 
To join one of the webinars simply follow this Zoom link at 8am, 12pm or 4pm (London GMT+1) on 17th July: https://zoom.us/j/3109687656 
Click here to read more about the Nightingale Challenge.