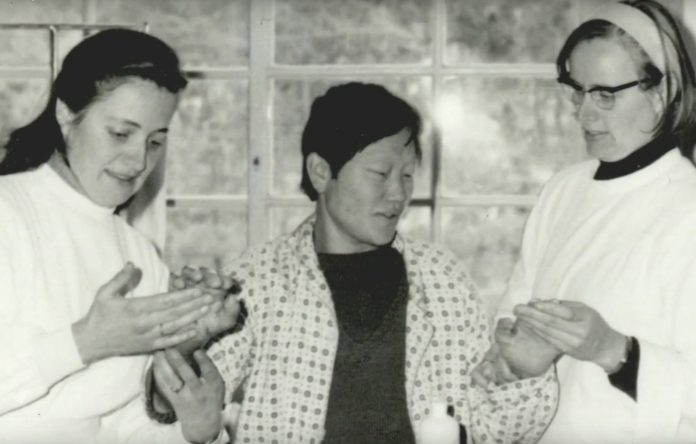 The Korean Nurses Association has led a call to have two nurses nominated for the Nobel Peace Prize in recognition of their selfless dedication to caring for patients living with Hansen's Disease for 40 years. The Nursing Now campaign is backing the call and encourage nurses and non-nurses to sign the online 'One Million Signatures' petition at mm.kna.or.kr
Who are Marianne and Margaritha?
The two nurses from Austria came to Sorokdo Island in South Korea in their 20s and spent most of their lives taking care of patients living with the chronic infectious Hansen's disease, also known as Leprosy. 
They challenged the norms that often stigmatised patients suffering from the condition – treating them with dignity and care. For example, Marianne and Margaritha treated patients with bare hands whereas hospital doctors wore mask and gloves and had patients sit as far away as possible during consultations. They developed specialist treatment wards for patients requiring treatment for tuberculosis, blindness and mental health issues. 
"Marianne and Margaritha volunteered for four decades to care for patients living with Hansen's Disease. Their love has turned Sorokdo Island into an island of healing and hope. We would like to honour their sacrifice and dedication and what better time to this than during the 2020 the Year of the Nurse and the Midwife," said Dr Shin Kyung Rim, President of the Korean Nurses Association and Nursing Now Board Member.
Watch this powerful film about the lives of Marianne Stoger and Margaritha Pissarek.