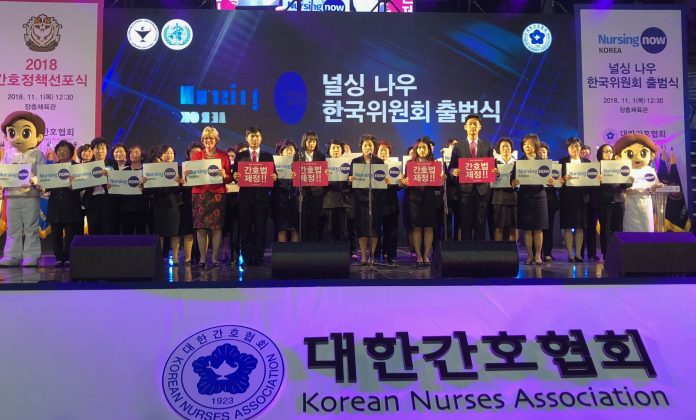 2nd November 2018
Over 5,000 nurses gathered in Seoul to launch Nursing Now Republic of Korea, in a ceremony which inspired supporters across the world.
Co-hosted by the Korean Nurses Association, the launch was attended by President of the International College of Nurses, Annette Kennedy, who took to the stage to talk about the campaign and thank the Korean nurses for their passionate involvement.
During her speech, Annette Kennedy said, "Nurses can transform the entire healthcare system and are needed now more than ever."
You can watch videos from the event on our Twitter page.